A strong earthquake struck west of Canada's Vancouver Island late Sunday.
According to the United States Geological Survey, there were three strong quakes to shake the area in quick succession. The first occurred around 10:39 p.m. local time, 12:39 a.m. Monday CDT). According to the USGS, the first quake was a 6.6-magnitude. That one is being called the "foreshock" as a stronger 6.8-magnitude quake occurred 35 minutes later. That quake, 12 miles closer to Port Hardy, BC at a depth of 6 miles.
A third quake, being called an "aftershock" happened six minutes after that.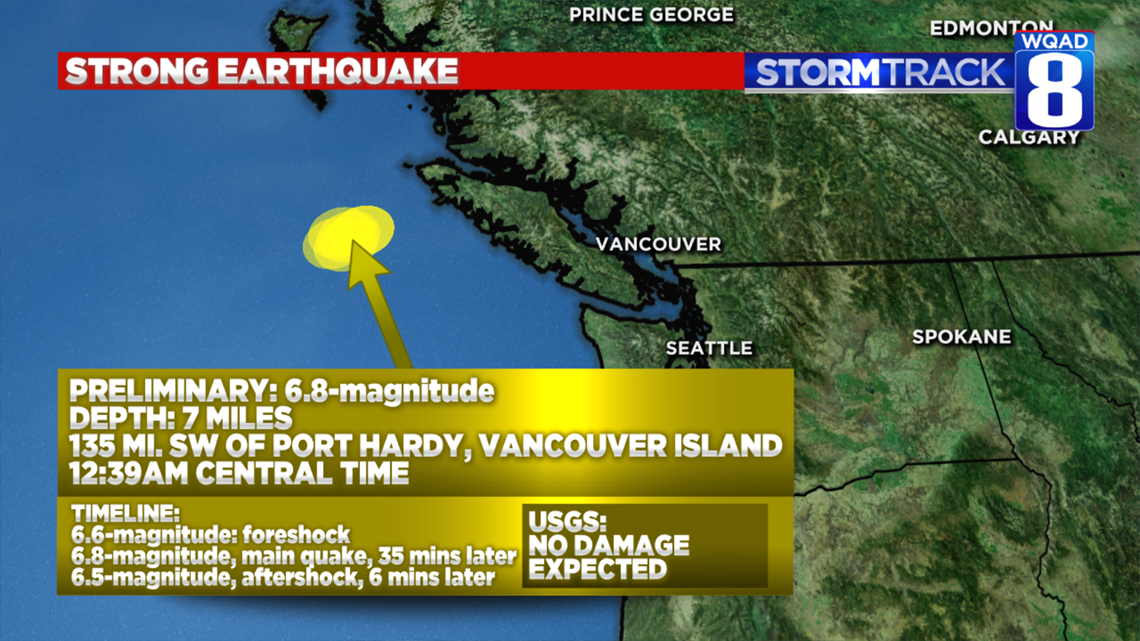 The USGS did not predict damage from the quakes, only saying it could be felt lightly along the coast. There was no tsunami threat.
The quakes occurred on the Ring of Fire, a 25,000 mile long section where the Pacific Plate pushes against other plates, producing a region of active temblors.
-Meteorologist Eric Sorensen