CLINTON, Iowa--Clinton County residents say they were shocked when they found out "Toys for Tots" would not be returning this year.
However, Scott Stubblefield stepped up to save Christmas this year by filling the back of his truck with toys.
The "Toys for Tots" drive ended in Clinton County after the coordinator moved away.
The deadline to apply to be part of "Toys for Tots" had passed so "Scott for Tots" came to life.
"Some of my friends contacted me just because they know I've done other benefits and things over the years," said Stubblefield.
Stubblefield went on to say "The communities always supported me this is just another opportunity to give back and no kids should go without toys for Christmas."
"I didn't know that he had taken the steps to go this far until it was already well in the works," said Mindy Bell. For Mindy and several others, the decision didn't come as a shock.
"I'm not really surprised this is what he does. He likes to give back, he likes to help out," said Bell.
The process has been hard but Scott says he isn't doing this alone.
"The community is 100% behind this," said Stubblefield.
Toy collections are just starting but he is excited to see the turnout.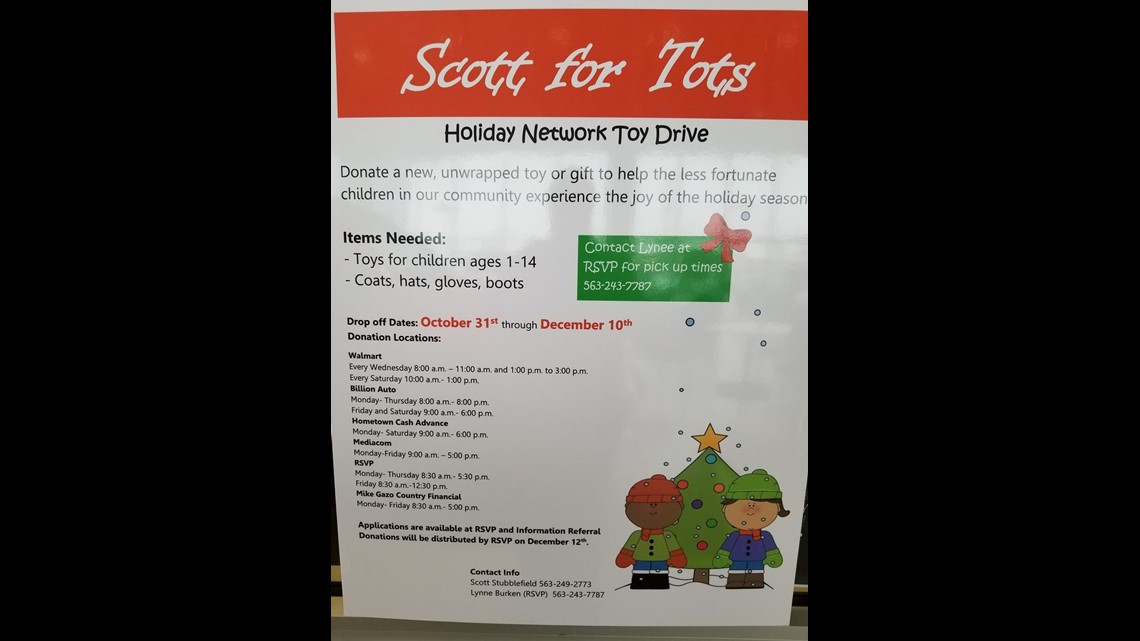 "Once I see the truckloads of toys getting delivered and getting distributed to the kids then it will show me that it was all worth it," said Stubblefield.