GALESBURG, Illinois- The Knox County Sheriff's office says they seized 42 pounds of marijuana Wednesday, November 7.
According to their facebook post, police saw Steven Broberg exit an Amtrak Train. After a short time, Broberg met with Donnie Smith and James Perkins who arrived at the Amtrak Train Station with a U-Haul pulling a car on a trailer.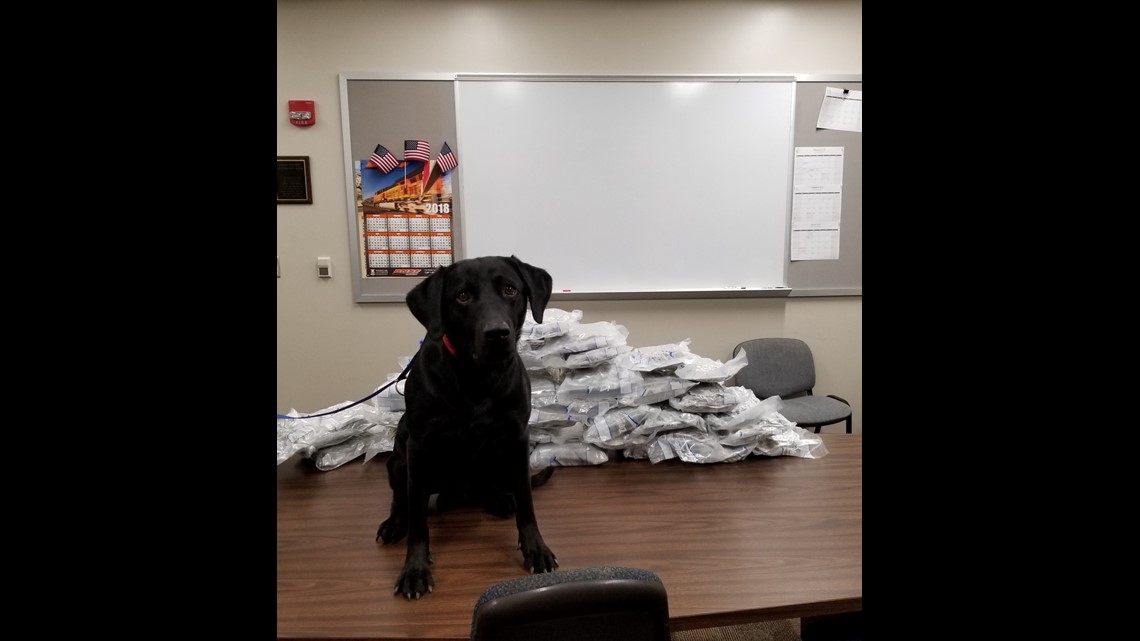 Police say Broberg placed two large suitcases in the trunk of the car and all three left in the U-Haul.
Police stopped the vehicle at the 2000 block of East Main St, Galesburg Il.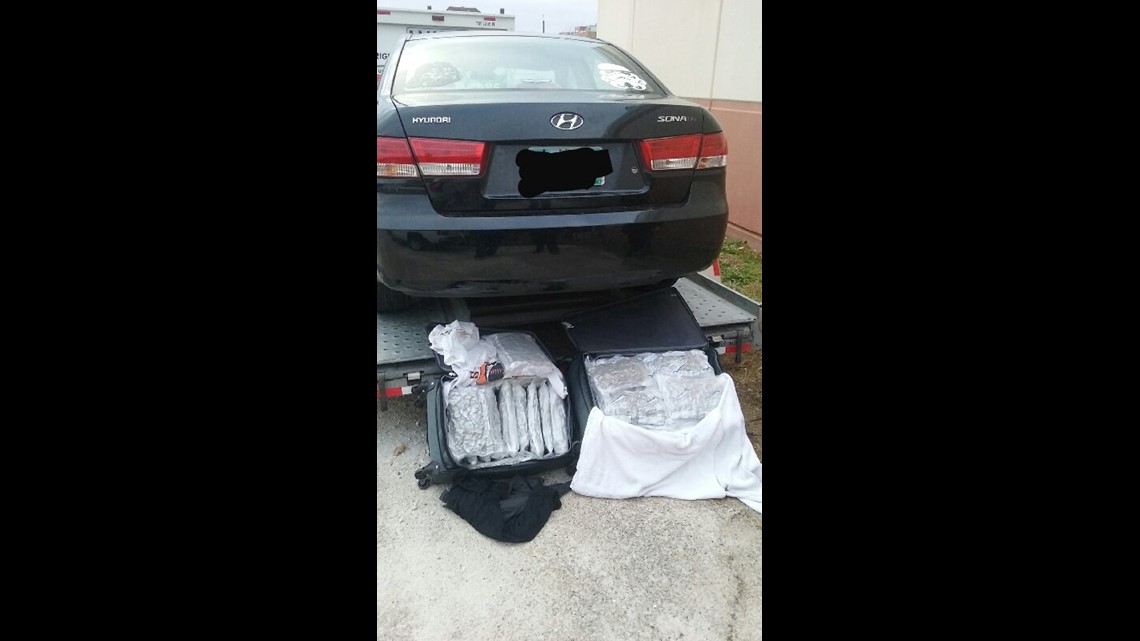 At this point the deputies found the 42 pounds in the two suitcases in the trunk of the car. Police are saying the approximate street value of the seized "high grade" cannabis is $168,000.00
All three men were arrested for cannabis trafficking over 5,000 grams and possession of cannabis with intent to deliver over 5,000 grams.