DAVENPORT, Iowa-- The Iowa Department of Natural Resources said deer cannot be rescued and rehabilitated this year due to disease.
A Davenport woman found that out the hard way.
"I hear a bleating, kind of like a sheep," Paula Vandervelde said. "And then it got louder... and I noticed there was a fawn on the ground that looked like it had gotten attacked. And that one had actually already died."
But then she saw another fawn standing nearby.
Vandervelde wrapped the fawn in a towel and brought it inside.
"I figured that there was already one that had been injured and killed," she said. "And I didn't want that to happen to the next one. If there was anything I could do to keep it from being harmed, I was going to do that."
She called the DNR, animal control and an emergency veterinarian.
"At first I didn't get any answers, so I went to Facebook," she said.
That's when she got in touch with a deer rehabilitator. But Vandervelde was told that nobody could take in deer this year.
"We're not rescuing any fawns this year. We're letting nature take its course," DNR Officer Jeff Harrison said.
Last year and again this year, there were positive tests for chronic wasting disease in Iowa's deer population. The disease attacks deer's lymph nodes. It's important to keep healthy deer away from infected deer.
"It's very tough," Harrison said. "All of us want to rescue the little animals or the pretty little fawn sitting there. But a lot of times, all we do is actually end its life by taking it out of the wild."
Rescued animals can't always be rehabilitated and returned to the wild. Harrison said those animals often have to be euthanized.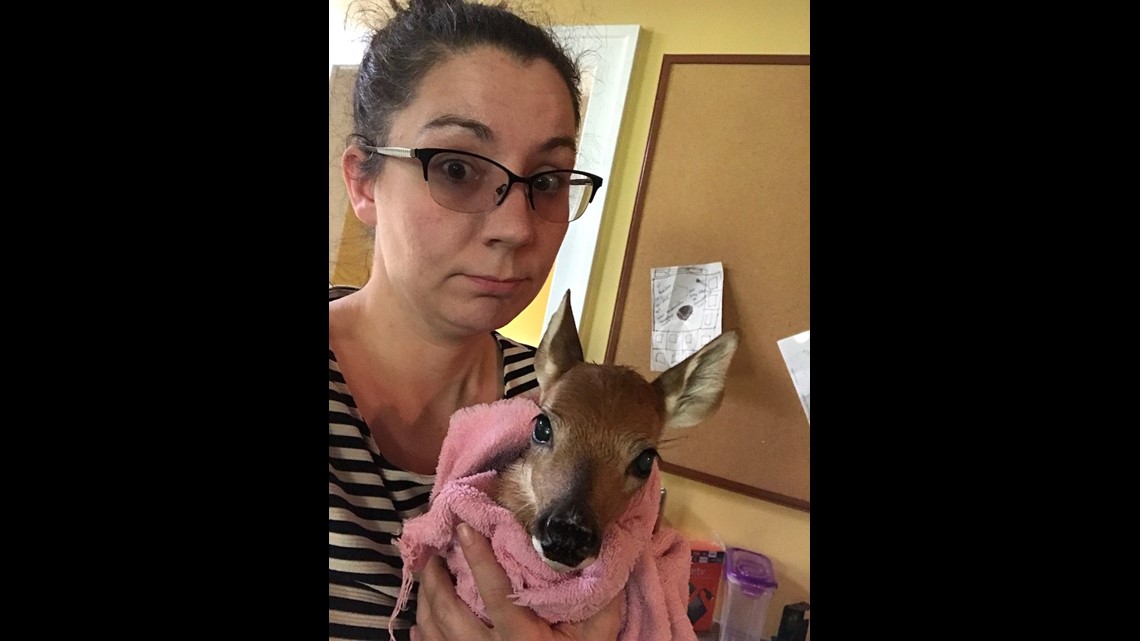 Rehabilitators caught taking in deer can lose their state licenses and face a fine.
Vandervelde said she was devastated she had to return the fawn to her yard, unsure of what could attack it. Then, she discovered another one.
"Luckily, that evening, my husband and I were watching through the window. And a doe did come back through the yard," Vandervelde said. "And when we went and checked again, the fawns were gone. I'm thinking the mama doe came back through and picked them up."
Vandervelde said she got some negative feedback on Facebook for what she did, but said she only took the baby into her home in the hopes of saving it from whatever killed the first fawn.
"It is wildlife, so those things happen in nature all the time, but I don't feel comfortable letting it happen on my watch," she said.