It is a screen grab of the Iowa Department of Public Safety's Missing Person Information Clearinghouse web page with the accompanying message: "40 people have gone missing in Iowa in 10 days. 40. People. How is this possible?!!!!!!!!!!!?!" followed by a call to "keep tabs on your friends and family, be aware of everything and everyone around you."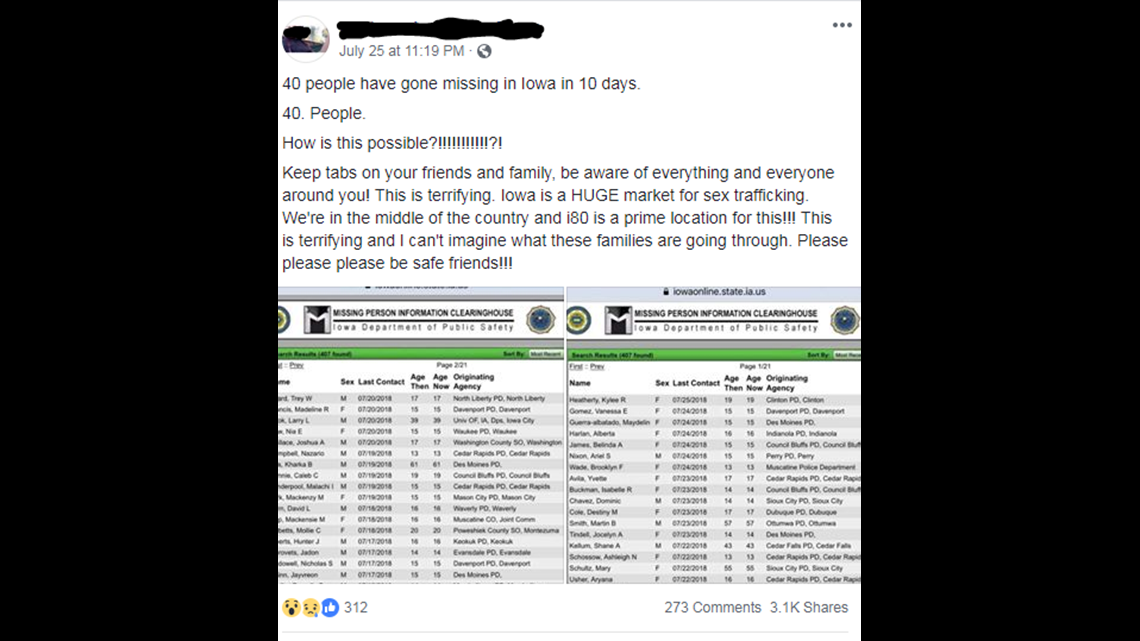 While that is always excellent advice, officials from the Iowa Department of Public Safety say that the current number of missing persons in the state is NOT out of the ordinary, and in fact, is right in line with a typical year.
The Iowa Department of Public Safety has released a statement clarifying the issue. It notes that last year alone, 4,311 juveniles were reported missing to The Missing Person Information Clearinghouse.
"This is an average of approximately 12 juveniles a day," the agency said in a press release. "The vast majority of which are found or returned home within 24 hours."
The statement adds that the number of missing juveniles in the state is no higher than historical numbers would indicate.