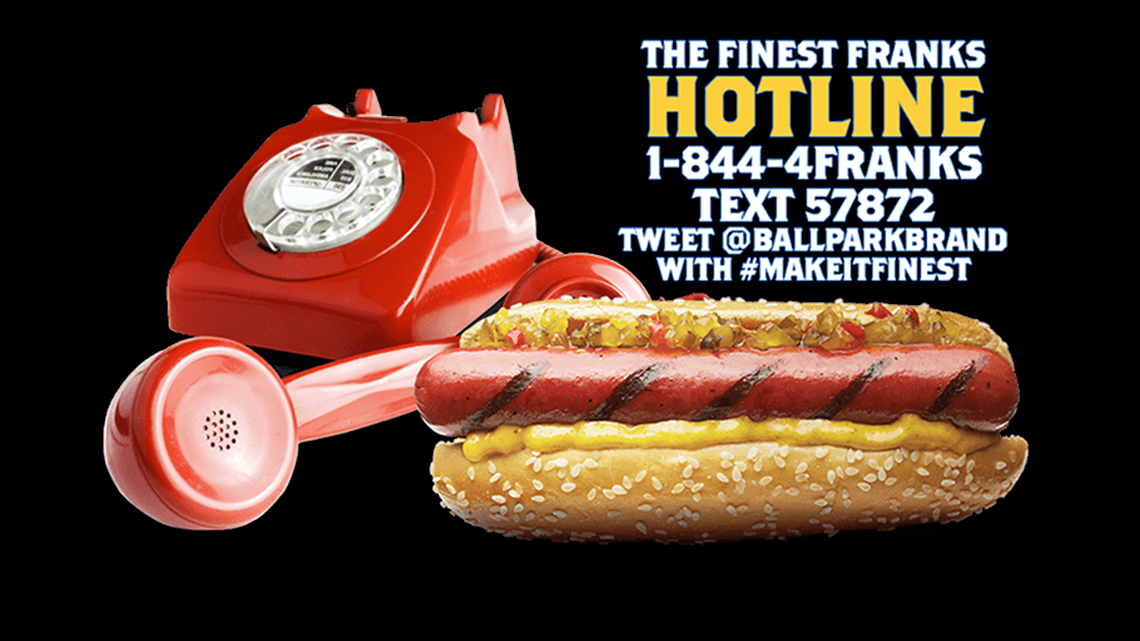 All summer long, your hotdog-grilling questions can be answered with a simple phone call. Ball Park launched its Finest Franks Hotline where you can ask someone for advice on various grilling matters.
The hotline, launched Thursday, May 21, 2015, is reachable by phone, text or tweet. It is open Monday through Friday from 7 a.m. – 6 p.m. Central Time. On weekends and holidays the hotline is open from 1 p.m. – 4 p.m. Central Time.
To call the hotline, dial 1-844-4FRANKS. You can tweet them @BallParkBrand using #MakeItFinest.  Their text number is 57872.
The hotline will be open through Labor Day.