ROCK ISLAND, Illinois — The Executive Director of Hope Creek Care Center has resigned effective February 15th.
In a letter to Rock Island County Administrator Jim Snyder, Cassie Baker said she would take a hands-on role to assist in making the transition as seamless as possible. Baker didn't say why she was leaving, but said that the change would be "beneficial to her long-term career goals and objectives."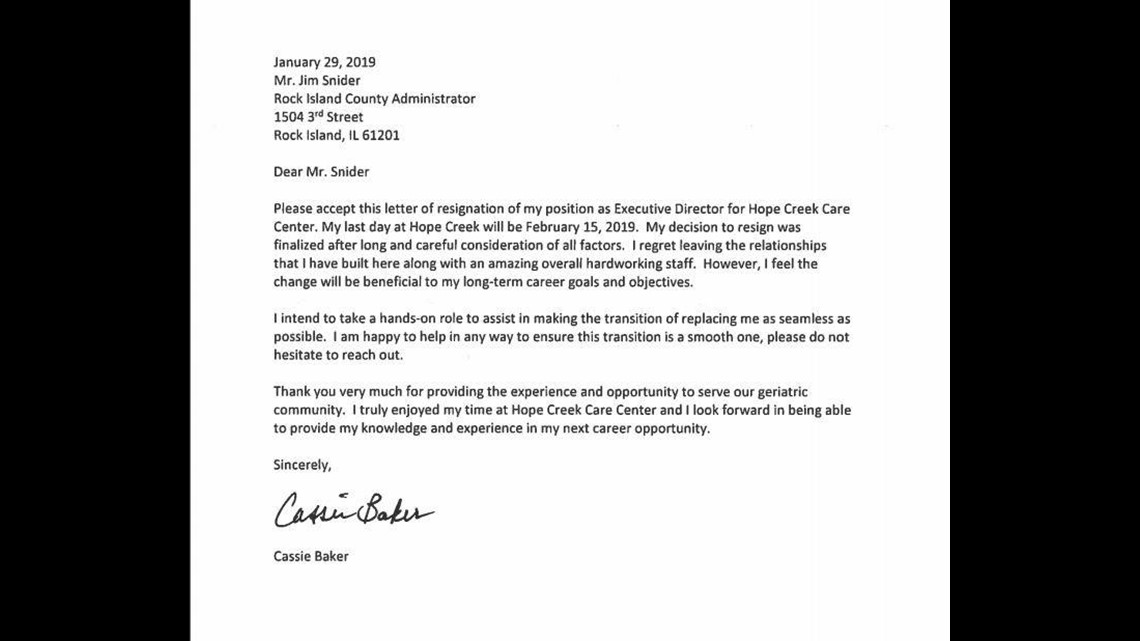 It also comes amid lingering financial concerns at the Rock Island County-owned nursing home. On January 15th, the Rock Island County Board approved a study that will look at the care center's financial situation and future.
Hope Creek is more than $4 million in debt.