If you used an Android device to connect to Facebook, chances are the social media giant has gathered information on you. The amount of it and the details may be shocking. The revelations have opened up the eyes of social media users who want to know what kinds of information is being gathered and shared on the internet.
Here's how to find out what Facebook has on you. It will only take a few minutes:
First, you must be on the desktop version of Facebook. Click on the "gear" in the upper-right hand corner of the screen. This opens a drop-down menu. At the bottom of the menu, click on "settings."
Next, under General Account Settings, click on "download a copy of your Facebook data."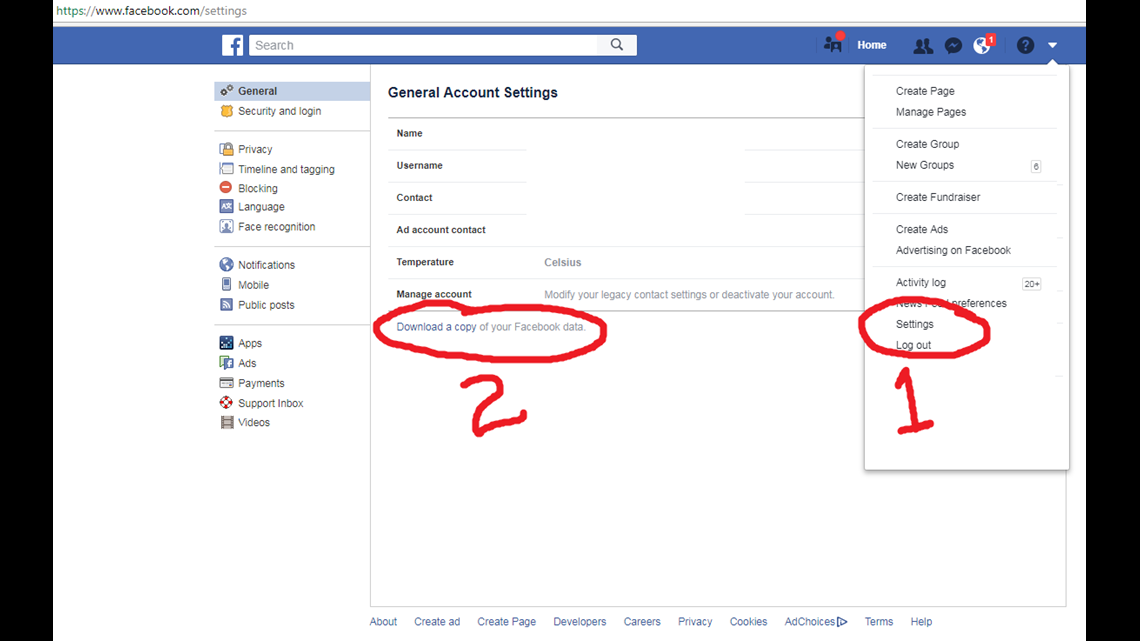 Once you've requested the data, a link will be sent to the email that you used to open Facebook.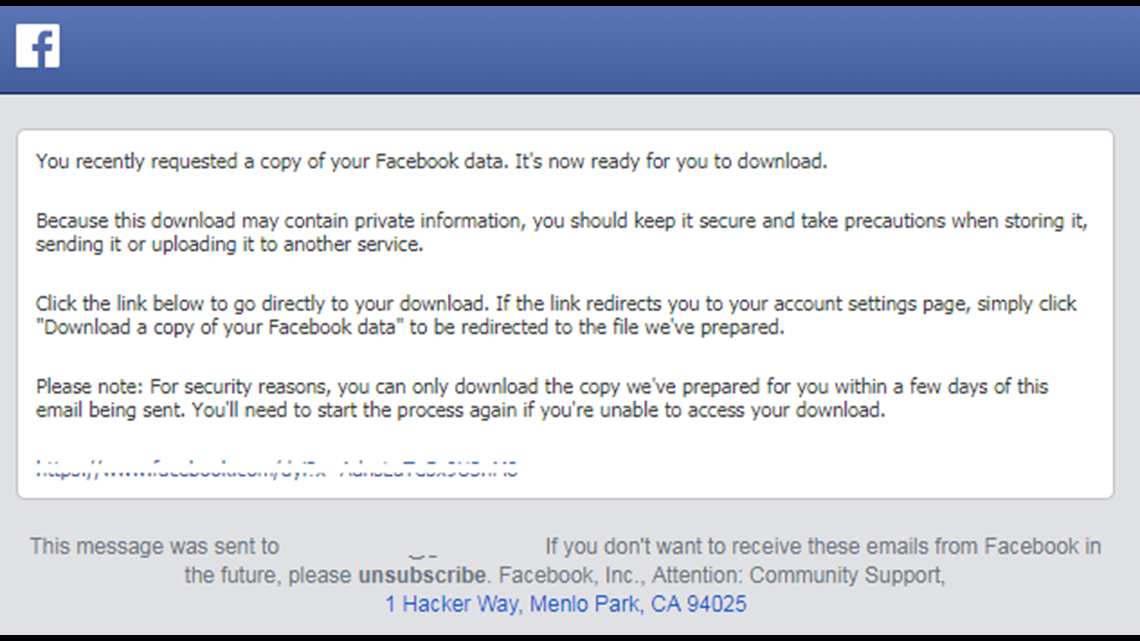 You will receive an email with a specific link to download the data that Facebook has collected from you. This may take a little time so be patient.
Once the email arrives, you'll be taken to the page below that allows you to download the data. Keep in mind, the data contains sensitive information that only you want to have. If you're doing this on a public computer, you will need to delete the data once you've viewed it.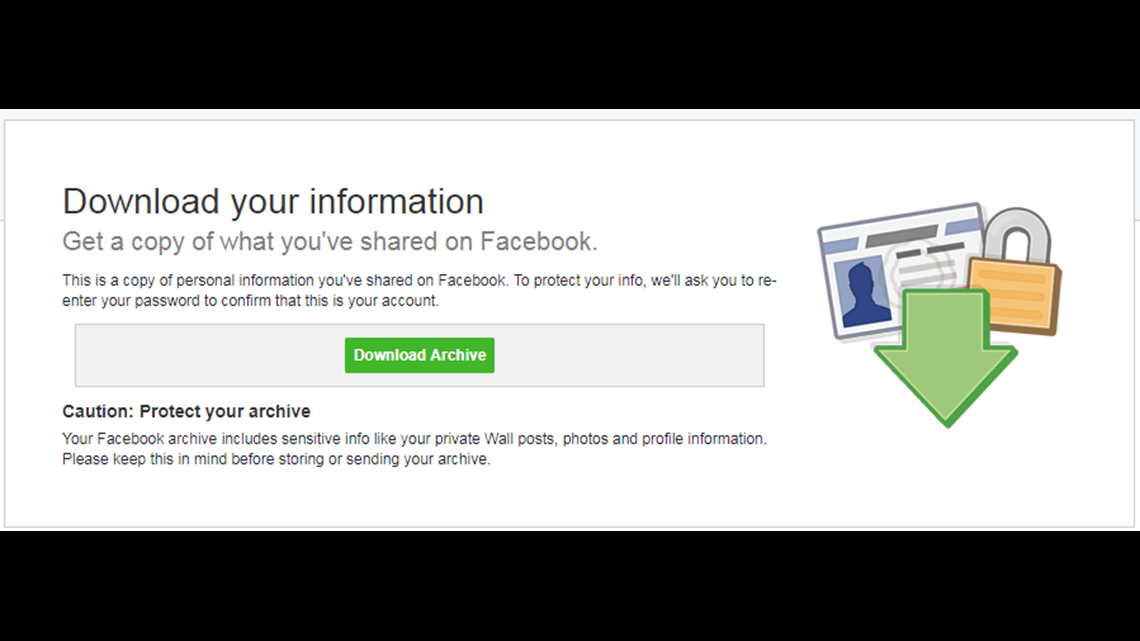 Once the data has finished downloading, you can click to view any of the files.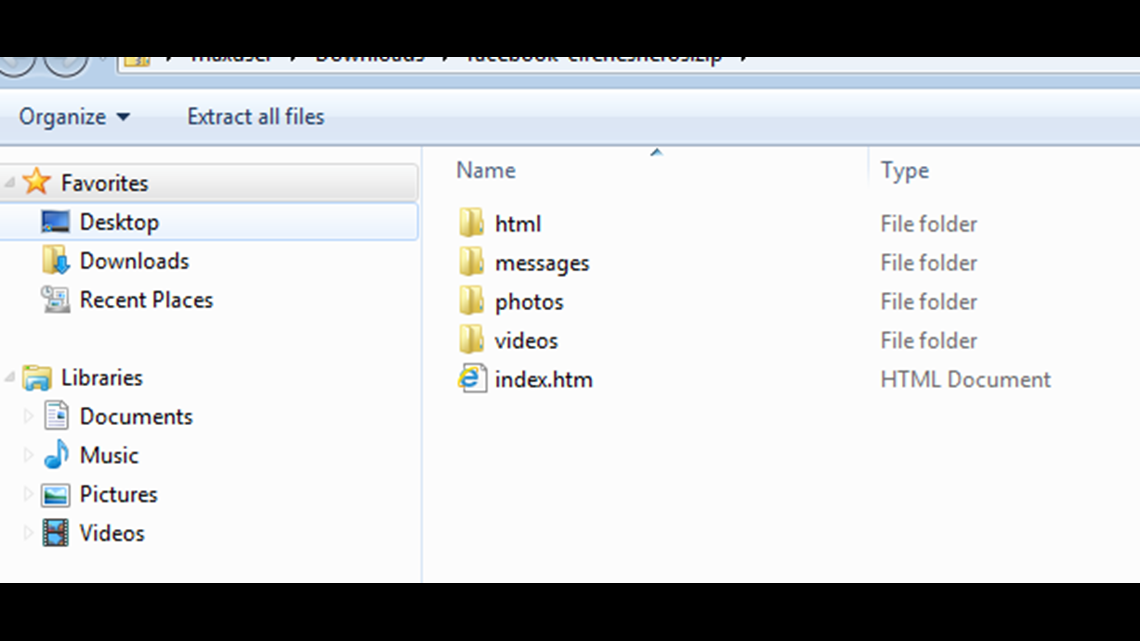 As an early adopter of the social media network, I am absolutely shocked at the number of messages, videos, photos, and websites that are connected to me…that Facebook has kept.
The real question is What has Facebook done with this information? And did any of it get into the hands of someone I didn't wish to have it? For me, I am now thinking twice about the things I share on electronic platforms: not limited to banking, shopping, and social media.
The conversation shouldn't end, just because your data lives on the internet. Instead, we should collectively discuss how to keep what's important, safe.