DAVENPORT, Iowa – Iowa Gov. Kim Reynolds says she didn't hesitate when it comes signing into law the most restrictive abortion laws in the nation.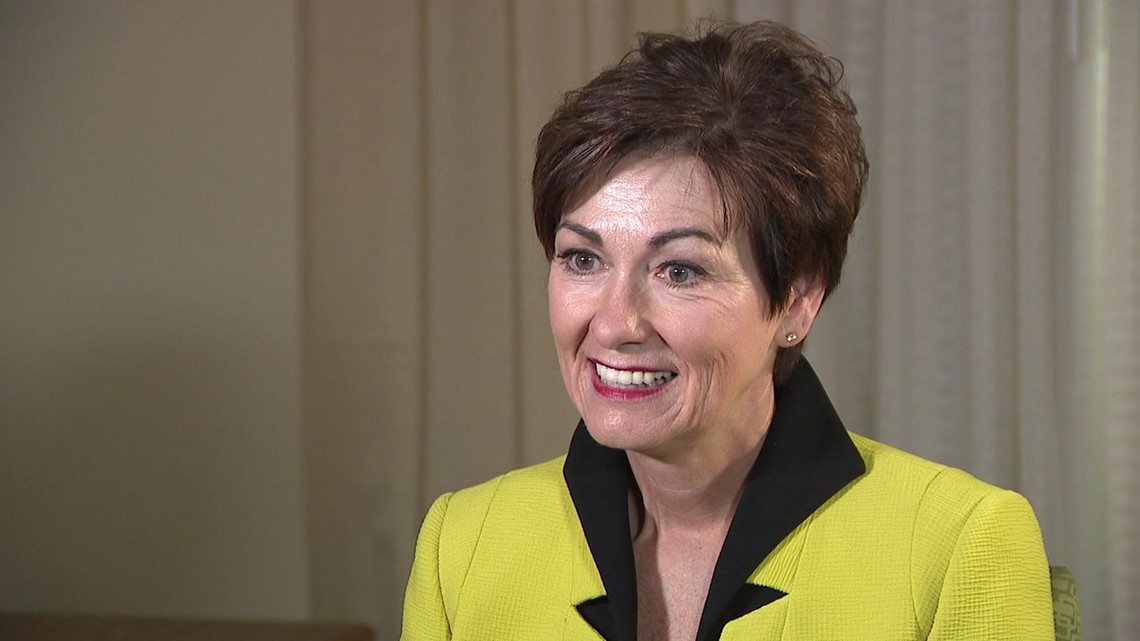 "I believe all life is precious and sacred and we should do whatever we can to protect the unborn so, you know, it passed both chambers, both the House and the Senate, and Iowans elected those people to represent them at the Capitol and I have made it very clear that I am pro-life and would do everything in my power to protect the unborn and that's what we're doing," said Gov. Reynolds.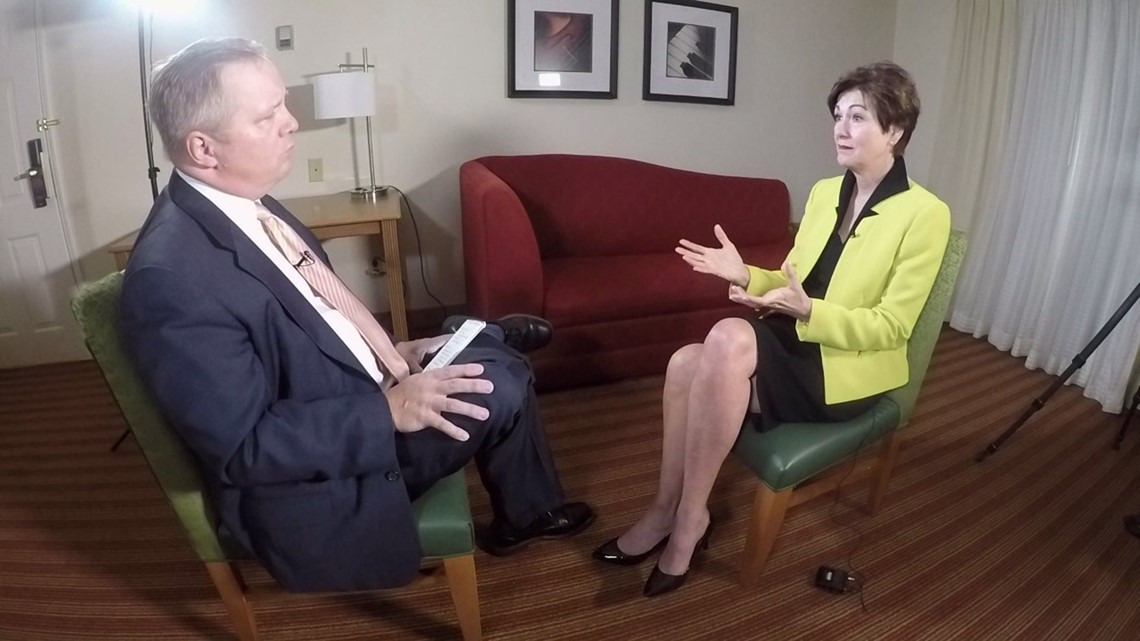 The Republican governor sat down one-on-one with News 8's Jim Mertens before she addressed the Quad City Chamber of Commerce to offer her 2018 "Condition of the State" address, her first as governor.
We asked her if a threatened legal challenge to the abortion bill forced her to think twice about signing it into law.
"It's about life. I think it's that simple and I said it in my remarks that if death is determined when a heart stops beating, then doesn't a beating heart indicate life?"
Gov. Reynolds also says she expects the state to move forward with sports gambling opportunities after the US Supreme Court knocked down laws prohibiting wagering on sports events across the nation.
"Yeah, I think we will work with legislators during the interim and see, you know, take a look at what that looks like," said the Governor.   "I know there was some legislation that was introduced this year that didn't get passed in both Chambers in the same format so, I feel they'll be looking at that over the interim and probably address that next year."
The governor also praised the Republican-led House and Senate for its work on the state budget and it's tax overhaul plan that is scheduled to give Iowa income taxpayers a $400 million cut next year.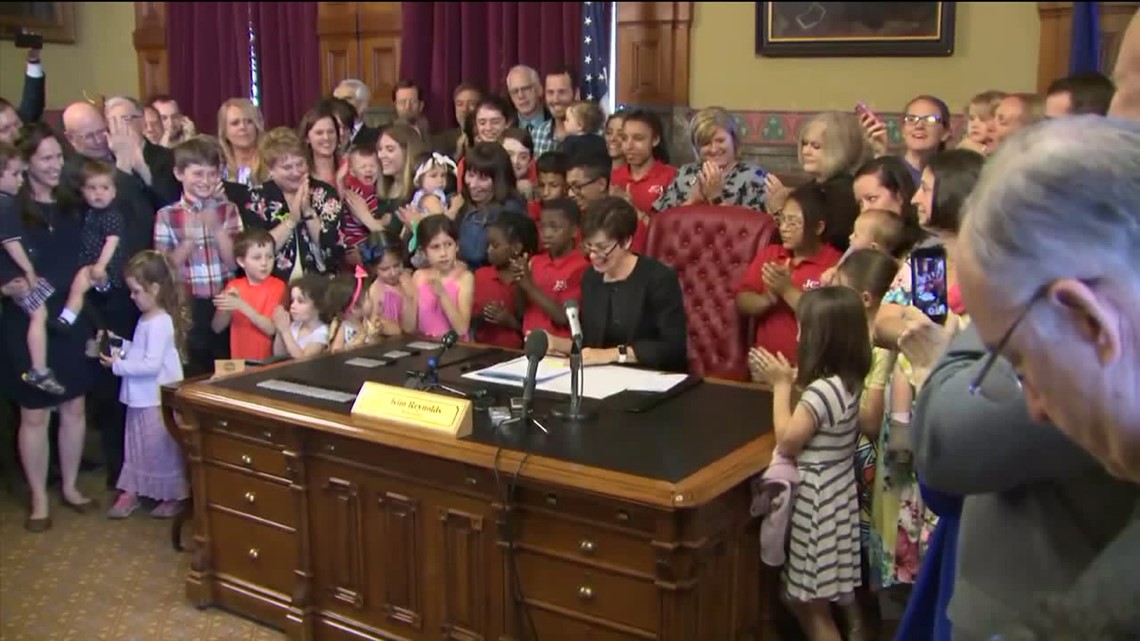 And she says the opioid bill she signed Monday, May 14 in Dubuque is a first step in reducing abuse in the state.
"This is a first step, we've said that, and it should never be the last step. I have always said you should never be satisfied and you should continue to look at the system, see how we're making progress, see where the gaps are at, and come back and fill those. So I think that's something they'll continue to look at moving forward."