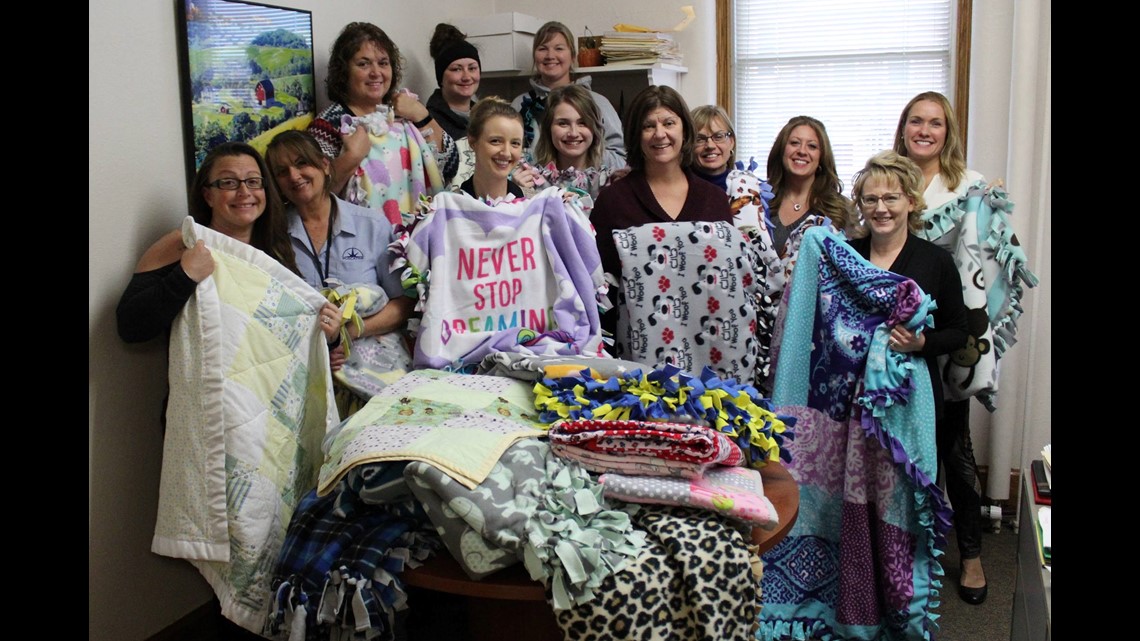 MUSCATINE, Iowa -- Families in homeless shelter benefit from handmade blankets made by Muscatine City Hall staff.
Warm, soft and comforting -- blankets are a familiar symbol of childhood bringing memories that will last a lifetime.
Dekota Smith, a mother of two, is hoping her family can make those same types of memories -- all thanks to an unexpected donation.
Staff of Muscatine's City Hall made handmade blankets to donate to the Muscatine Center for Social Action, or MCSA. The center provides shelter for those experiencing homelessness or domestic violence.
While the center is giving Smith and her family a place to stay, the donated blankets are giving her family a piece of tradition. Smith said her and her mom used to make the same style of blanket when she was little. Now, she can pass it along to her own daughter.
"She used to sing 'You Are My Sunshine' to me all the time," Smith said. "And my mom tells me every time we get off the phone or we're texting she always says `I love you to the moon and back`."
And that same message was now given to Smith in the form of a blanket. One side reading, "you are my sunshine"
and the other side reading, "I love you to the moon and back." While completely random, Smith is happy to now be able to give the bl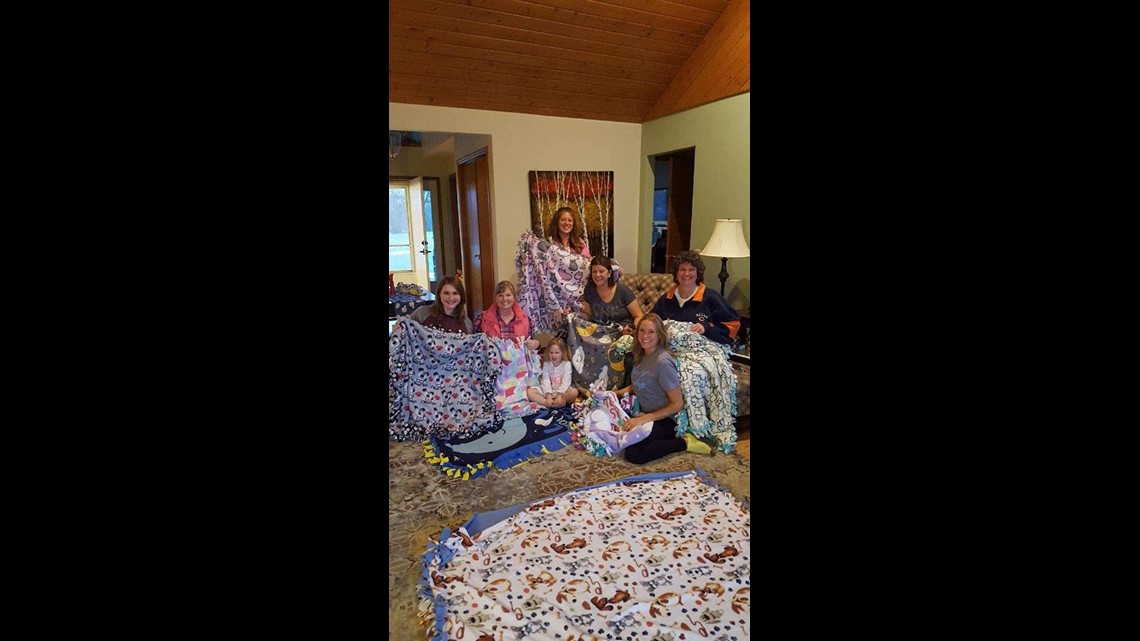 Angela Boelens, Program Director at MCSA, said she can sympathize with her residents during the holidays.
"It's hard to imagine waking up every morning in the Christmas season and knowing that you're in a homeless shelter," Boelens said. "It means a lot to us that we can make Christmas feel exciting and happy and as normalized as possible for the kids who happen to be here this time of year."
So far this year, things have been hard for MCSA. Right now, 30% of the center's residents are children -- making these donated blankets a much needed gift during the holidays. They are continuing to collect winter clothing, toys and bedding. For more on how you can donate, visit the Muscatine Center for Social Action website.