SAVANNA, Illinois -- It's a sight few get the chance to see very often: a bridge demolition on the Mighty Mississippi.
On Friday March 9, folks near Savanna, Illinois and Sabula, Iowa, will get that rare chance when the U.S. 52-Illinois 64 bridge is imploded. Officials said the demolition will occur sometime between 9 a.m. and noon.
WQAD will stream the explosive demolition via Facebook Live.
WQAD viewer Roger Husband of Sabula shared these photos of demo preparation he took earlier this week: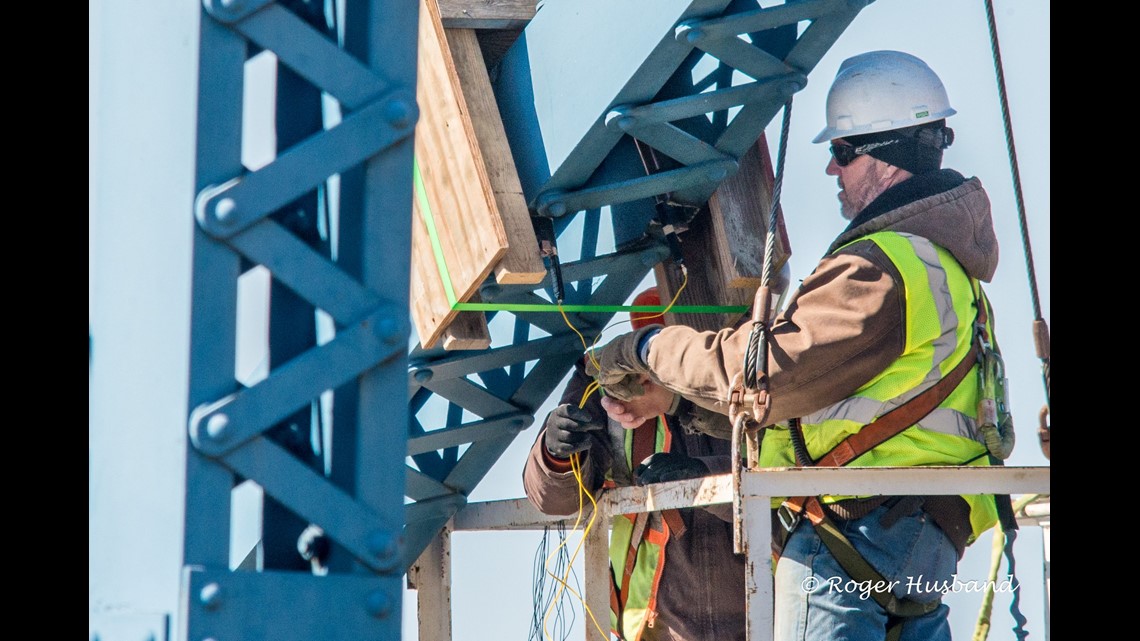 To ensure public safety, the Illinois DOT is working with local authorities to establish a viewing radius of at least 1,500 feet from the bridge. The public is urged to cooperate to keep the event on schedule.
Illinois 84 will be closed from approximately Randolph Street on the south to roughly 2,000 feet north of the bridge immediately before and after the demolition, for a total of approximately 15 minutes.
The pieces of the bridge taken down with explosives will be loaded onto a barge and removed.
The bridge, built in 1932 and infamous for its narrow lanes and metal grid bridge deck, is being replaced by a new $80.6 million bridge parallel to the old one.