BETTENDORF, Iowa — After a house caught fire, emergency crews administered oxygen to a dog that was rescued from the inside.
The fire was reported shortly before 1 p.m. Friday, November 2 in the 24000 block of Valley Drive in Bettendorf.  Firefighters managed to save the family dog and administer oxygen to help it breathe.
"Bettendorf firefighters treated one dog using a pet rescue device at the scene with the assistance of Medic EMS," read a statement from the City of Bettendorf.
The homeowners were not home at the time of the fire. The family's two dogs and two cats were confirmed as rescued. All four pets were taken to a local vet and all are healthy.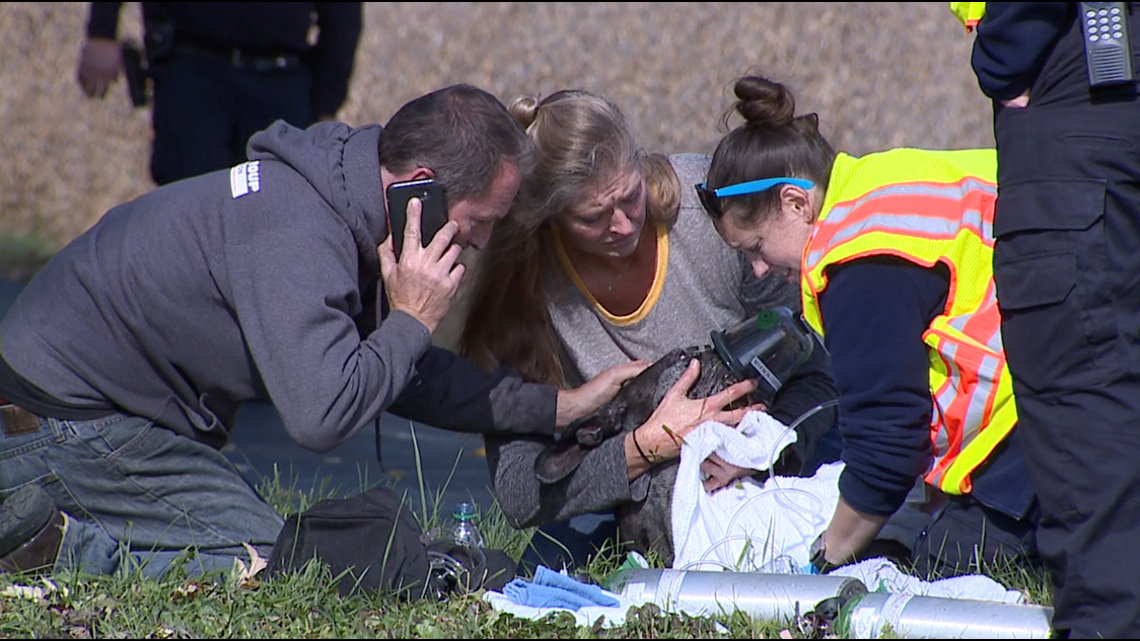 Fire Chief Steven Knorrek said the fire started in the northwest corner of the house, but it wasn't yet clear how the fire started.
The Red Cross will be assisting the family.