DAVENPORT – A Davenport woman is going viral on social media after accomplishing a three-year long fitness goal.
Cierra Kruger started CrossFit three years ago but before getting into the popular workout, she was a competitive swimmer.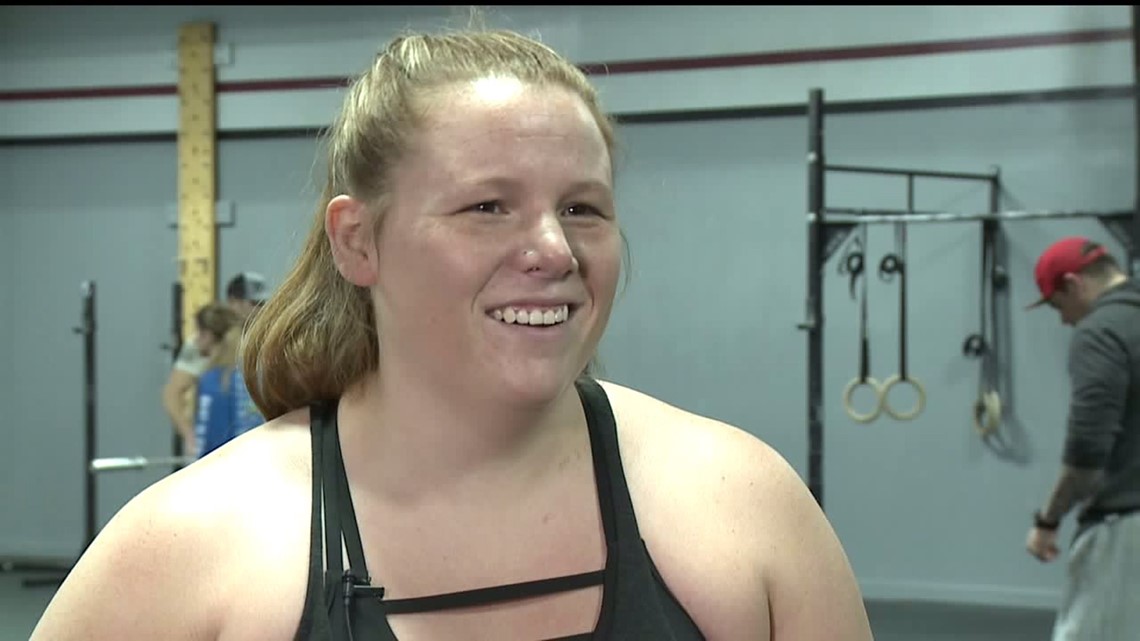 Two back to back knee surgeries in a year but swimming on hold and kept her from being active.
"Because I wasn't active I did gain weight and that really sucked. I was really embarrassed by it," said Kruger.
Kruger says a friend turned her onto CrossFit and the workout eventually became part of her lifestyle.
Kruger wanted to get back into shape, recover from her knee injuries and do a handstand. Her coaches at OC3 in Davenport knew of her goal and worked with her to accomplish it.
"The most important thing is for her to realize she can do it and get over her own fears," said Colin Cartee, Co-owner at OC3.
Kruger's fear of hurting her knees kept her from trying the handstand move but she gave it one day at a time and got stronger everyday.
"Now, I'm a lot stronger. It's really weird to look back at when I first started to now," said Kruger.
Kruger didn't think she'd be able to get the handstand down but eventually she did and it was all caught on video.
She's going viral on social media with over 350,000 views from people supporting her.
"So many people were like 'oh my gosh you're so inspiring' and I didn't really understand why. All I did was a handstand," added Kruger.
Kruger says she worked tirelessly for three years to get that handstand and also lost 25 pounds.
She now competes in CrossFit competitions and hopes to inspire others to reach their fitness goals no matter how big or small.
"Just keep trying because that's what I did," said Kruger.
Kruger's new goal is to now do a push up while in a handstand.