Update: Illinois State Police say the driver of a semi died after his truck hit by a second semi on an entrance ramp of Interstate 80 just west of Annawan. Troopers are not releasing the names of either driver involved in the crash at this time.
According to a release from the ISP, the collision happened around 7:40 a.m. at mile marker 33. West bound lanes of the interstate were closed as a result of the crash with a detour set up on U.S. 6.
Earlier: Emergency crews are on the scene of a crash on Interstate 80 near Annawan, Illinois.
According to Illinois State Police, several commercial vehicles crashed and caused a fire. I-80 Westbound is closed, but I-80 Eastbound is open.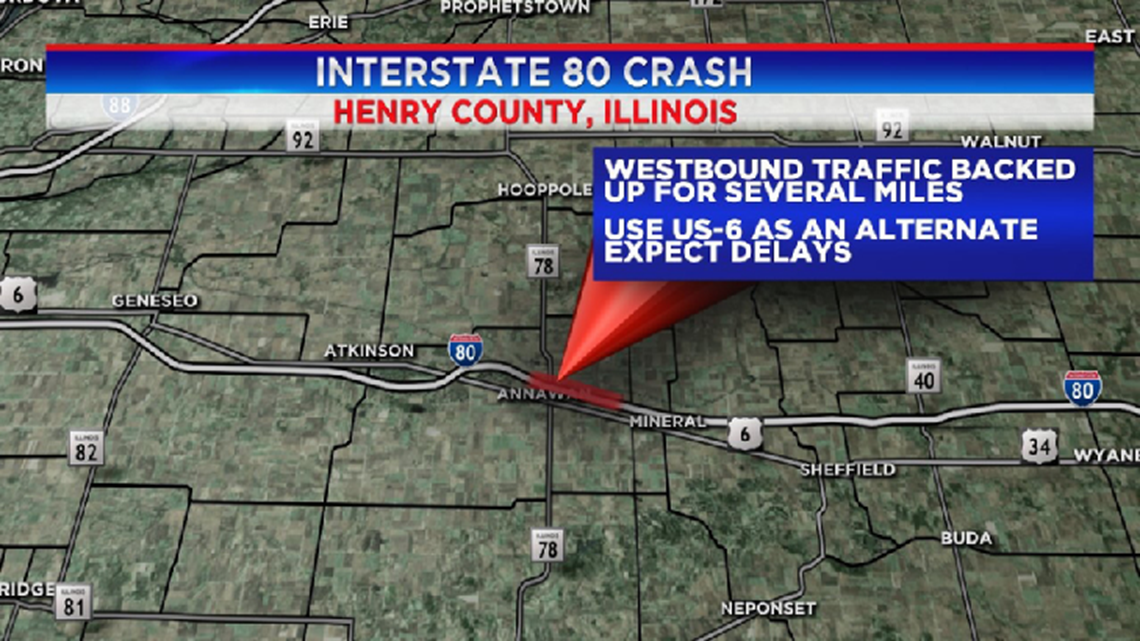 WQAD News 8 has a crew on the scene and we will bring you more information as soon as we get some.