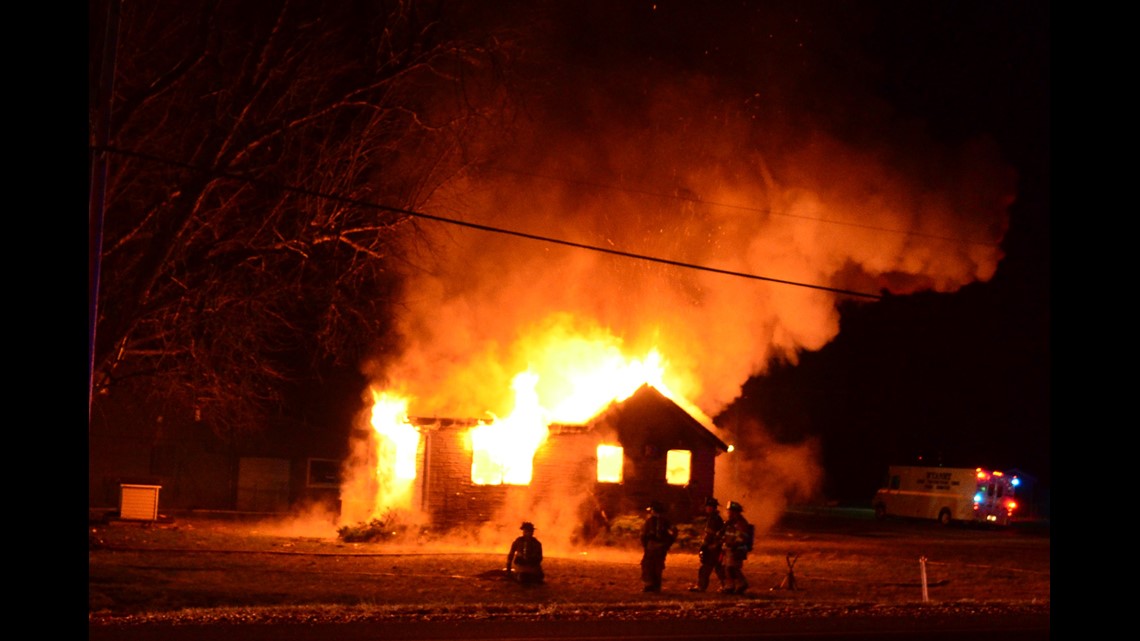 A house fire became an unusual death investigation when firefighters discovered a vehicle, with human remains in it, inside the burned home.
The fire was reported at about 9 p.m. Monday, January 4, 2016, at a home on the corner of U.S. Route 6 and County Road 1800 E Street in Princeton Township in Bureau County, Illinois.  Photos from the scene show the home was engulfed in flames.
When firefighters from Princeton and Bureau fire departments put out the fire, they discovered a vehicle inside the home.  The remains of a body were found inside the vehicle.
On Wednesday, December 6, the coroner identified the body as 33-year-old Nicholas Stocking from Princeton.
Police believe the incident was an accident, and do not suspect foul play, said Bureau County Sheriff Jim Reed, according to a report from the Bureau County Republican.
According to the Republican, Reed confirmed that an elderly man, who had been on hospice care, had been living in the home and passed away two weeks prior.
"The identity of the victim is unknown at this time and the incident is being investigated as a fatal accident," said a statement the day after the fire from Bureau County Sheriff James Reed.
No one was in the home at the time of the crash.