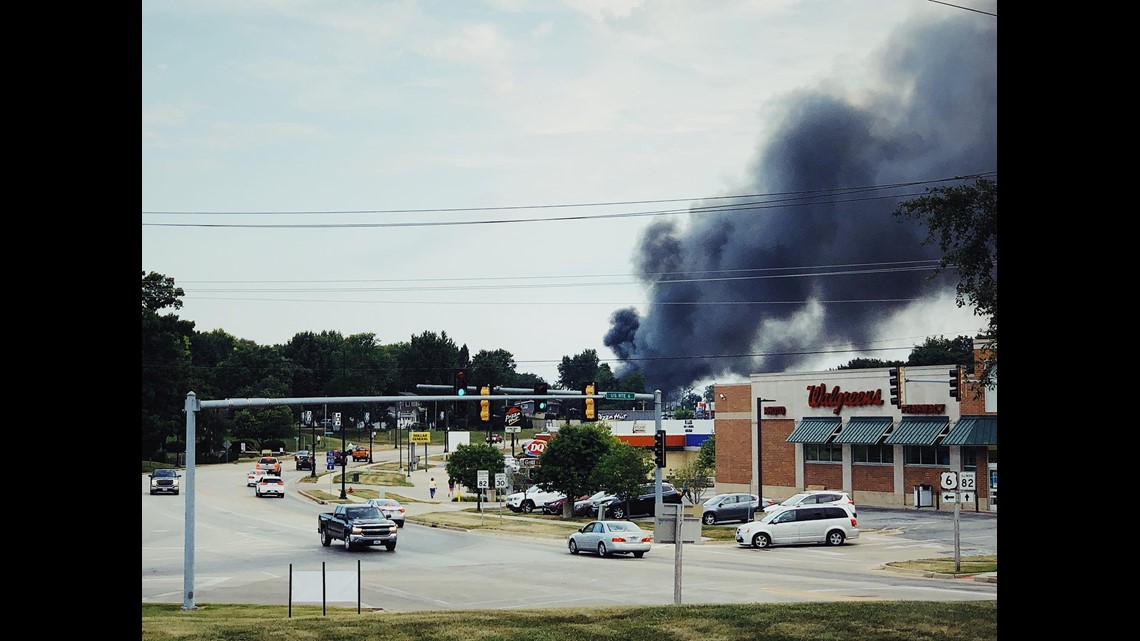 GENESEO, Illinois — Emergency crews responded to an apparent truck fire on Interstate 80 near the Geneseo exit on August 4.
UPDATE:  The names of the men involved in a fatal truck accident over the weekend have been released.
Barry E. Barlow, 54, from Panama City, Florida was driving a truck carrying a box trailer. His truck traveled across the median. His vehicle struck Cheyenne Burgos, 44, from Palm Bay, Florida, who was driving a car trailer. Barlow was pronounced dead at the scene, and Burgos was transported for injuries.
An investigation is underway, but no other information in known at this time.
EARLIER: According to the Illinois State Police, one person is dead after a two truck crash on I-80. It happened Saturday evening August 4, 2018. Troopers say a truck headed westbound on I-80 near mile marker 19 near Geneseo left the roadway and traveled through the median. That's when it hit another truck head on going eastbound. Upon impact, both trucks caught fire.
The driver of the first truck was pronounced dead at the scene. The driver of the truck hit was transported from the scene.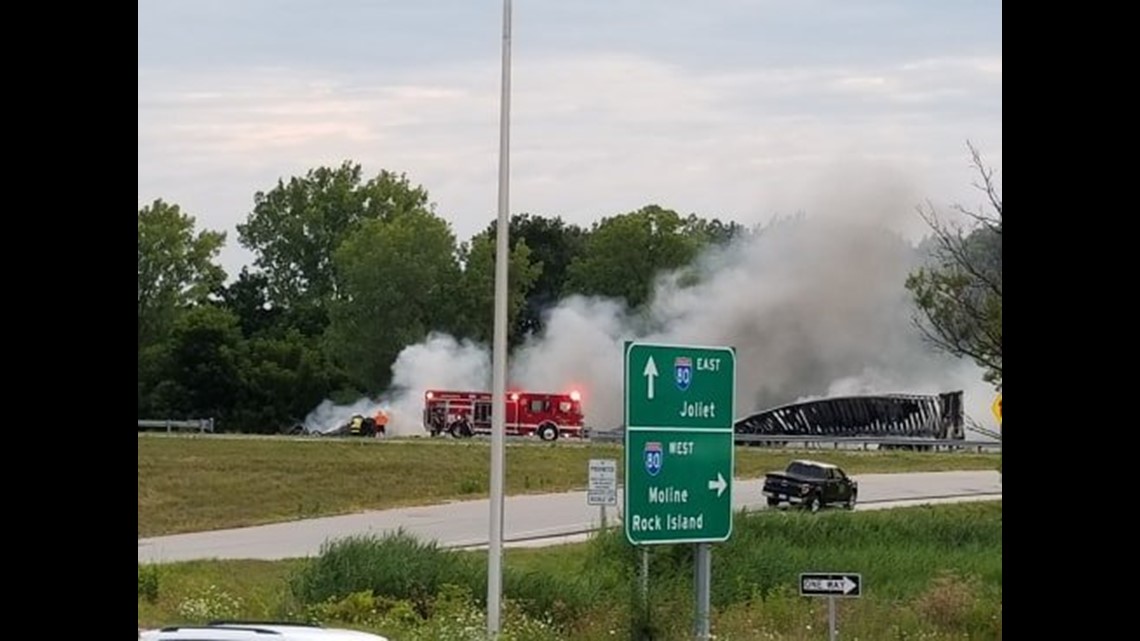 The Illinois State Police, Geneseo Police Department, Henry County Sheriff's Department, Geneseo Fire, Geneseo EMS, Med Force, Illinois Department of Transportation, and the Henry County Coroner responded to the scene. There were no hazardous materials being transported.
Lanes on I-80 are now back open.
According to the Illinois State Police, I-80 near Geneseo will be shut down for several hours due to a traffic crash involving two truck tractor semi trailers. The reroute will be US 6 eastbound to Geneseo. Traffic can get back onto I-80 eastbound in Geneseo.
Witnesses say traffic is stopped completely in the eastbound lanes and slowed westbound.
No word on what caused the fire or if anyone was hurt.
News 8 has a crew on scene.
This story will be updated as information becomes available.