ATLANTA (AP) — Fuel supplies in at least five states are threatened by a gasoline pipeline spill in Alabama, and the U.S. Department of Transportation has ordered the company responsible to take corrective action before the fuel starts following again.
The department's Pipeline and Hazardous Materials Safety Agency is investigating the spill. The agency says Colonial Pipeline Co. must conduct testing and analysis on the failed section of the pipeline.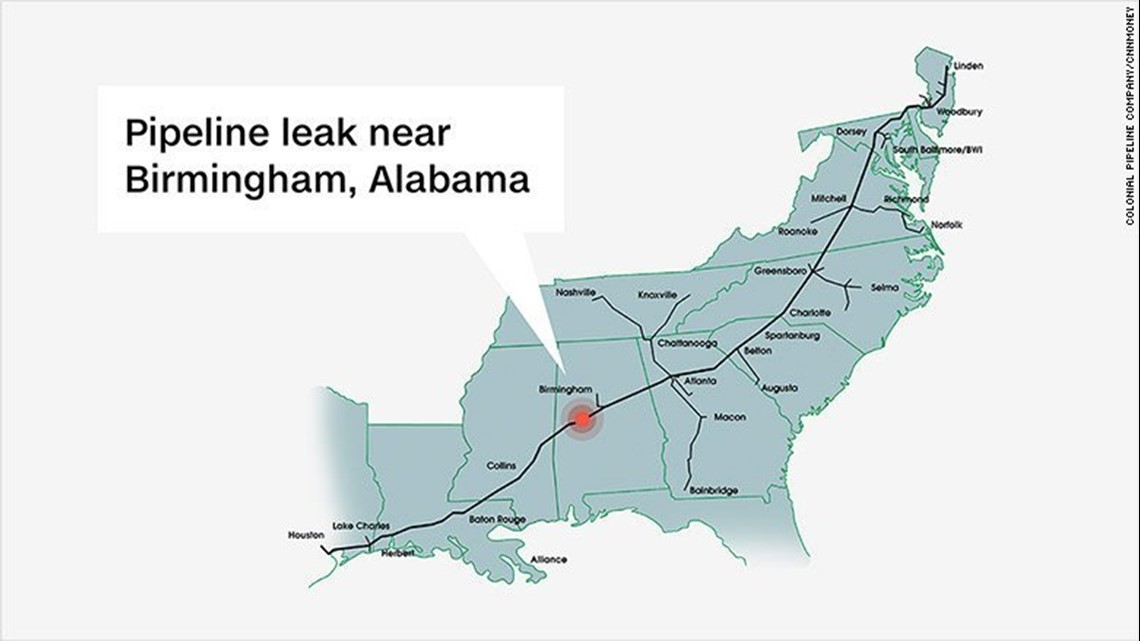 The company has acknowledged that between 252,000 gallons and 336,000 gallons of gasoline leaked from a pipeline near Helena, Alabama, since the spill was first detected Sept. 9. It's unclear when the spill actually started. The pipeline section that failed runs from Mississippi to Atlanta.
That's bad news for the estimated 50 million people along the East Coast who are served by the pipeline. People in Alabama, Mississippi, Georgia, Tennessee, North Carolina and South Carolina will see the biggest price increases and perhaps gas shortages, said Tom Kloza, chief analyst for the Oil Price Information Service.
Maryland, Delaware and New Jersey could also see a slight increase.
But Kloza also said the spill should only affect prices for 10 to 20 days. The pipeline's operator said full service will be restored next week.