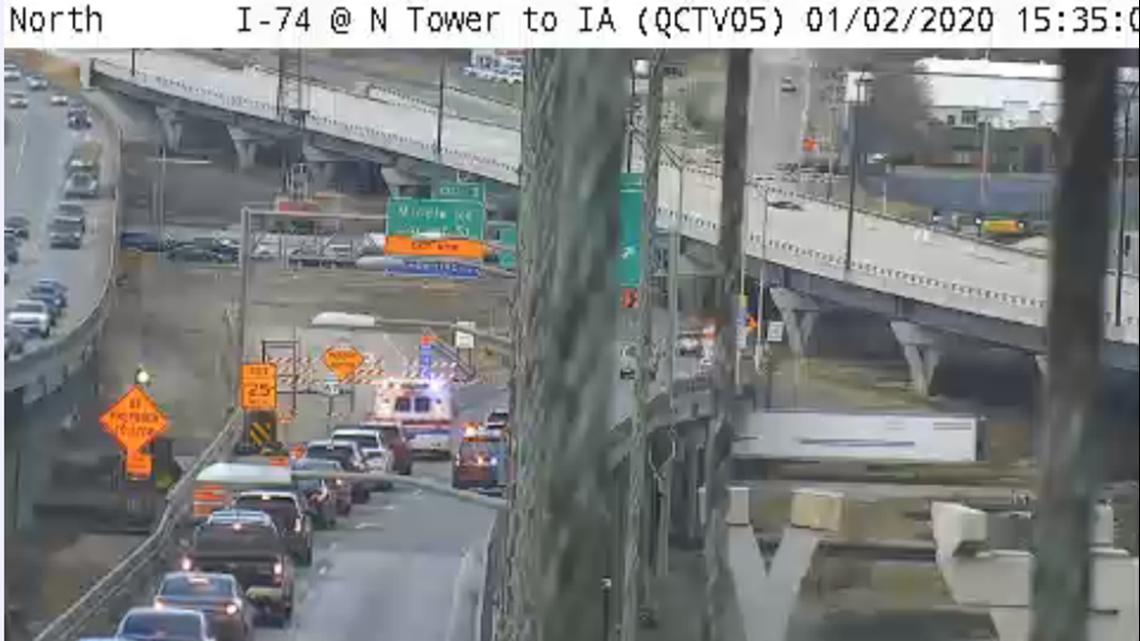 UPDATE: The Iowa Department of transportation says the the road is reopened to traffic.  The slow-down originated between the bridge and Exit 4.
---
BETTENDORF, Iowa — Traffic is backed up in the Iowa-bound lanes of the Interstate 74 Bridge.
Two squad cars and an ambulance pulled up to the scene just after 3:30 p.m. Thursday, January 2.  There was no word on what was causing the backup or what prompted emergency response.
Iowa Department of Transportation traffic cameras showed traffic being directed into the left lane at the foot of the bridge.