4th of July is coming up, but did you know July is National Hot Dog Month? We did! So, to celebrate, we each showed you three weird hot dog recipes on Good Morning Quad Cities on Monday, July 2nd.
First, Jon made Hot Docos - a cross between hot dogs and tacos! Click the video above to see how he made them. Here's the recipe:

1 tbsp.
extra-virgin olive oil
1/2 
onion, roughly chopped
Freshly ground black pepper
2 tbsp.
all-purpose flour
1 1/2 c.
shredded Cheddar
1/2 c.
Shredded Monterey Jack
8 
hard taco shells, slightly warmed
In a large skillet over medium heat, heat oil. Add onion and chili powder and season with salt and pepper. Cook until almost tender, about 4 minutes, then increase heat to medium-high and add hot dogs to skillet. Cook until the hot dogs are slightly charred, about 3 minutes per side. Remove from heat.
Make nacho cheese sauce: In a small saucepan over medium heat, melt butter. Whisk in flour and cook for about 1 minute. Stir in milk and bring to a simmer. When the milk begins to thicken, stir in cheeses, whisking constantly until sauce is smooth. Season with salt and pepper.
Build hot docos: Into each taco shell, add guacamole, some onions and a hot dog. Drizzle with nacho cheese sauce. Top with sour cream and jalapeños.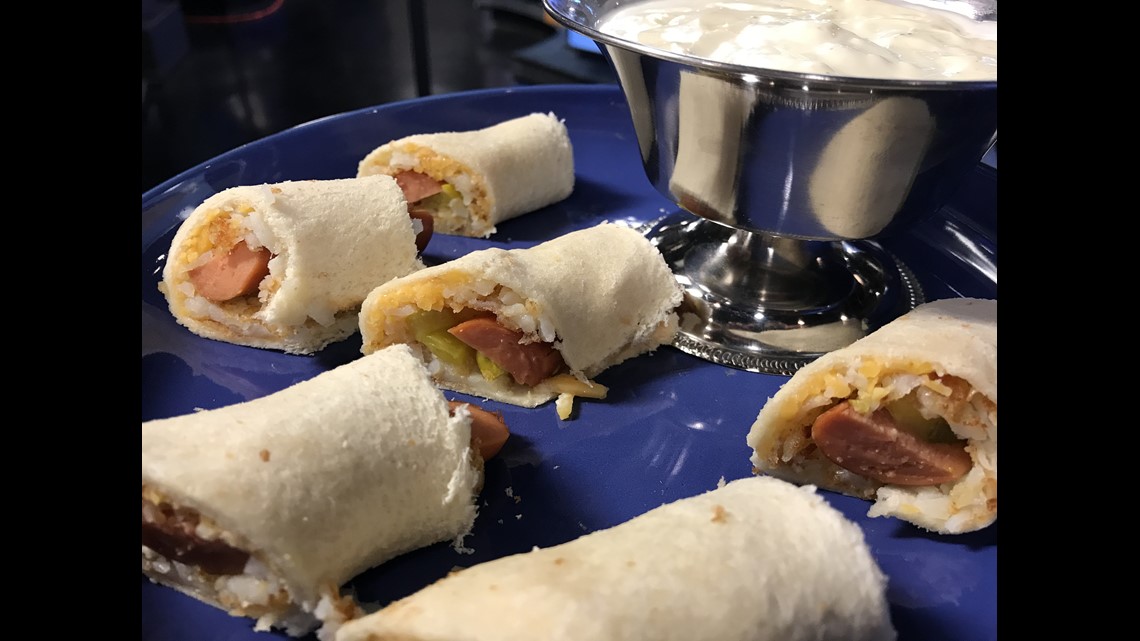 1/2
16-oz. bag frozen Tater Tots
8
slices white sandwich bread
1/3 c.
thinly sliced pickles
Ranch dressing, for serving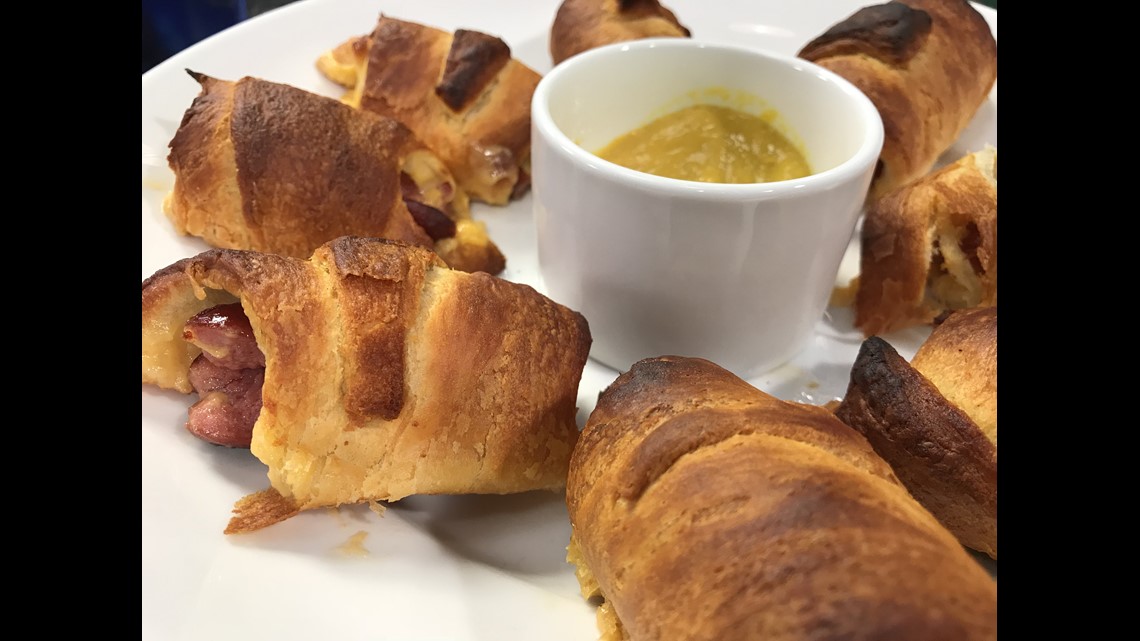 Bake, using the package directions for the crescent dough. Enjoy!
We hope these recipes inspire you to make something different (and weird!) for all your 4th of July festivities. Happy National Hot Dog Month!