EAST MOLINE, Illinois - Torrian Ball had a choice. When he woke up one night in a pool of his own blood, he found out he was going to die if he couldn't find a way to change his life's direction.
Torrian said he "hit rock bottom" two years ago following the deaths of his mother and his brother. The only thing that helped him? Rap.
Hip-hop, a genre of art that includes rap, has continually become more popular in past years. It surpassed rock as America's most widely consumed type of music in 2017. However, it's crude lyrics and themes of violence and misogyny continue to make it a target for critics.
But it's rough for a reason, Torrian said, because it reflects his tumultuous life and the reality of where he came from. And in this case case, rap may have been the one thing that saved his life.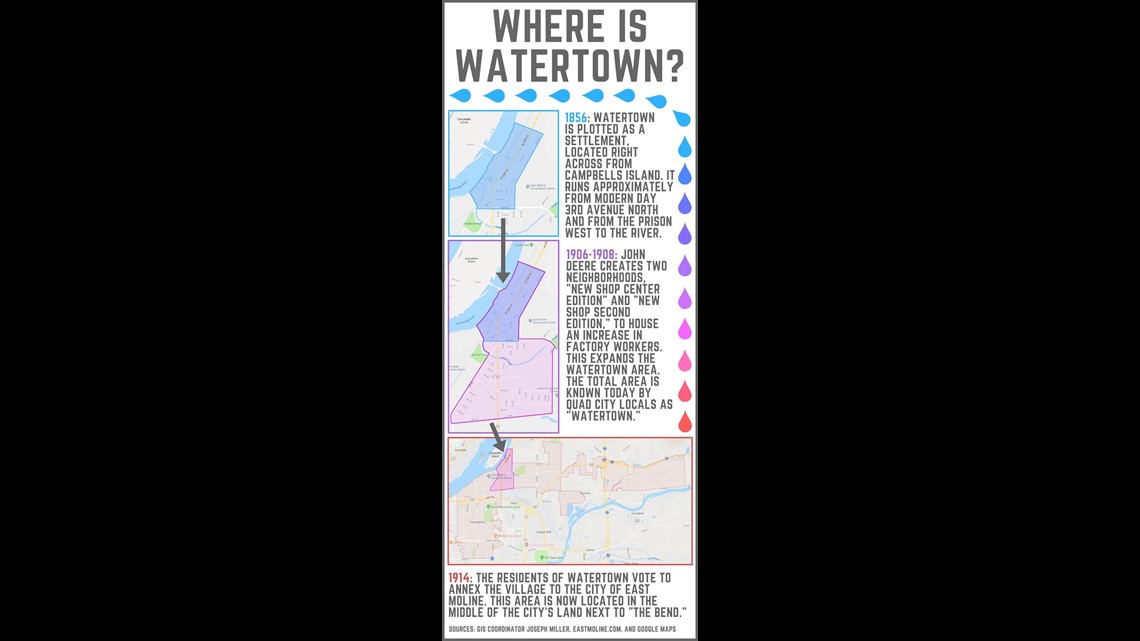 "It's not cute. You can't put a ribbon on it," Ball said.
Ball grew up in Watertown, a predominantly minority neighborhood in East Moline. Throughout his life, he said his family struggled with money and alcohol.
"Drinking is a big coping mechanism," Ball said. "It's what brings our family together."
Keith Simmons, who goes by Poodieville, is another East Moline hip-hop artist. His father died when he was in high school.
"I was just so angry," Simmons said. "We were struggling financially, and I felt like I didn't have a voice."
Torrian said the neighborhood environment, though close, has a lot of problems.
Watertown is a patchwork of neighborhoods dating back to the 1850s. The GIS Coordinator for East Moline, Joseph Miller, said it's probably called Watertown because of the flooding that happens between Sugar Creek and the Mississippi. Although it was originally created for various river-based industries, it's now home to some of the poorest families in East Moline.
"Growing up in Watertown, you experience everything from the temptation of drugs and street life."
These hardships are woven into Torrian's history.
Torrian's brother, Ryan, died suddenly in a car crash on 53rd Street in Davenport.
"I remember getting the call and not believing it," he said. "He was gone."
Torrian said his brother's death took a heavy toll on his mother, Sophia. She started indulging in alcohol, something Torrian said plagues his whole family. From there, she moved to pills and then hard drugs. She eventually overdosed on heroine.
Torrian grew up without a father. Now his mother and brother were gone too. On top of it all, he had a daughter named Jewel, but he ended his relationship with Jewel's mother.
"I started being addicted to alcohol... using it for coping mechanisms," He said.
And it was more than alcohol. Torrian was charged with possession of marijuana and assault of a police officer, which landed him in jail for 60 days. He said it was a mistake, and the time he spent in jail taught him a lot.
"My dad's been locked up my entire life, so it made me fee like I was following in his footsteps," he said. "That's definitely something I didn't want to do."
All the negative factors in Torrian's life came to boil one night almost two years ago.
"I had a seizure and woke up in a puddle of blood," he said.
Torrian said he was epileptic, and one night of drinking had lead to a grand mal seizure. When he went to the hospital, the doctors told him he had a choice to make. Let alcohol kill him and take him away from his daughter, or stop drinking.
"I thought about my daughter... I made the decision I'd never drink again," he said.
He said he's been sober now for 626 days.
Torrian never quit rapping, but now his music has a purpose. He uses what he went through to tell his story. In his video, "The Jungle," you can see him smash a bottle, showing his rejection of addiction.
"The day I stopped being ashamed and embraced accountability on my life was the day the blessings started raining down," he said. "It shows these kids, especially in the Watertown area, that you can truly come from nothing and turn it into something."
But his message goes beyond addiction. Torrian is trying to use rap to overcome negativity in music, and he said his daughter is a big reason why.
"Especially in this day in age in music... Women are being degraded so much," Ball said. "It makes me want to work harder to be able to spread a positive message so (Jewel) grows up knowing how she should be treated by a man."
Ball's message focuses on positive relationships, overcoming addiction and  empowering women. In one of Ball's most recent social media videos, he raps, "Women are like soil, without 'em we can't grow, but we burn through 'em like oil, pollutin' their mind and soul."
Hip-Hop in the Quad Cities
Hip hop music is expanding in the Quad Cities. Sean Moeller, a QC music promoter, said the scene is growing in unexpected places like East Moline.
"A lot of people in that scene for whatever reason sprouted up here," Moeller said. "They're doing it right. They're sharp."
Ball said the community in East Moline has supported the growth of hip-hop. Simmons said Watertown is "a tight-knit place."