GALESBURG, Illinois – Students looking to expand their education can now get a degree strictly online from Carl Sandburg College in Galesburg.
The college recently announced it's offering an online degree in Associates of Arts come fall 2017.
Carl Sandburg College has been offering online courses for more than 15 years but never a full degree online. Courses like labs and speech caused hurdles for an online degree because those classes were required to be taken in person.
Now, students can take those classes and many others through a robot!
It's all made possible by a telepresence that allows students to be enrolled online but go to class in person if they are struggling with a topic or course.
Students go to class in person or as the robot through Skype on a wireless computer or tablet on wheels. The robot is controlled by the student on a computer from wherever they choose.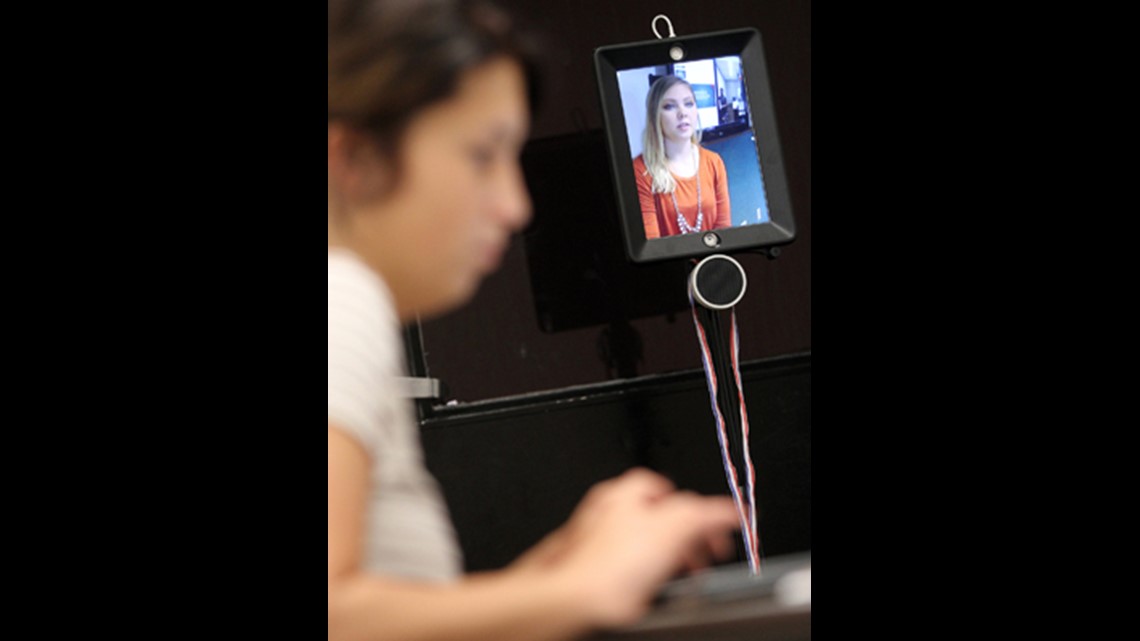 "With the robot, it can wheel up and be a part of the group and the student's face is on the screen. They can talk to the group and the person feel like they are there. It's really cool," said Lori Sundberg, President of Carl Sandburg.
The college says the new technology will help students get their degree when time is limited.
"More and more students have challenges getting to school, they are working and have families so time and place becomes difficult. Now, students who cannot get to the campus can do it all online," added Sundberg.
Sandburg college is part of the Illinois Community Colleges Online consortium, which allows students who earn their associates of arts online, to choose from more than 50 classes and have access to dozens of other colleges in the state.
Currently, the college has five robots all named after characters from the sit-com, Big Bang Theory. It plans to add more in the future. ​