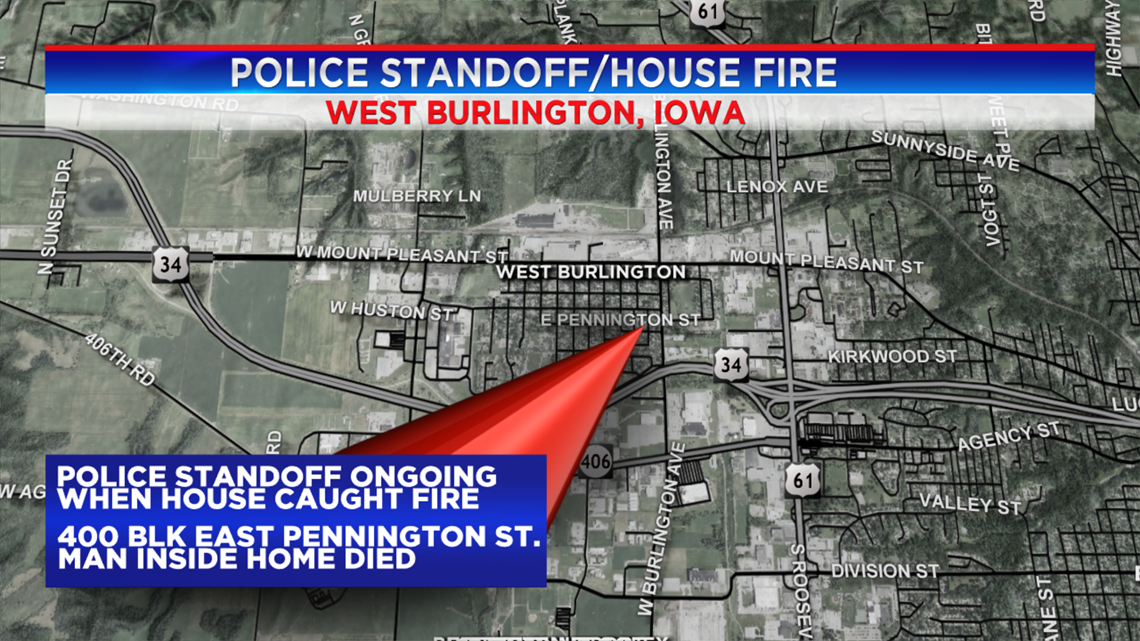 WEST BURLINGTON, Iowa-- What started as a police standoff turned into a house fire as firefighters battled flames while police tried to arrest an armed man.
Police surrounded a house with a man armed with a shotgun inside on the 400 block of Pennington Street around 2:40 a.m. on Jan. 13, according to police.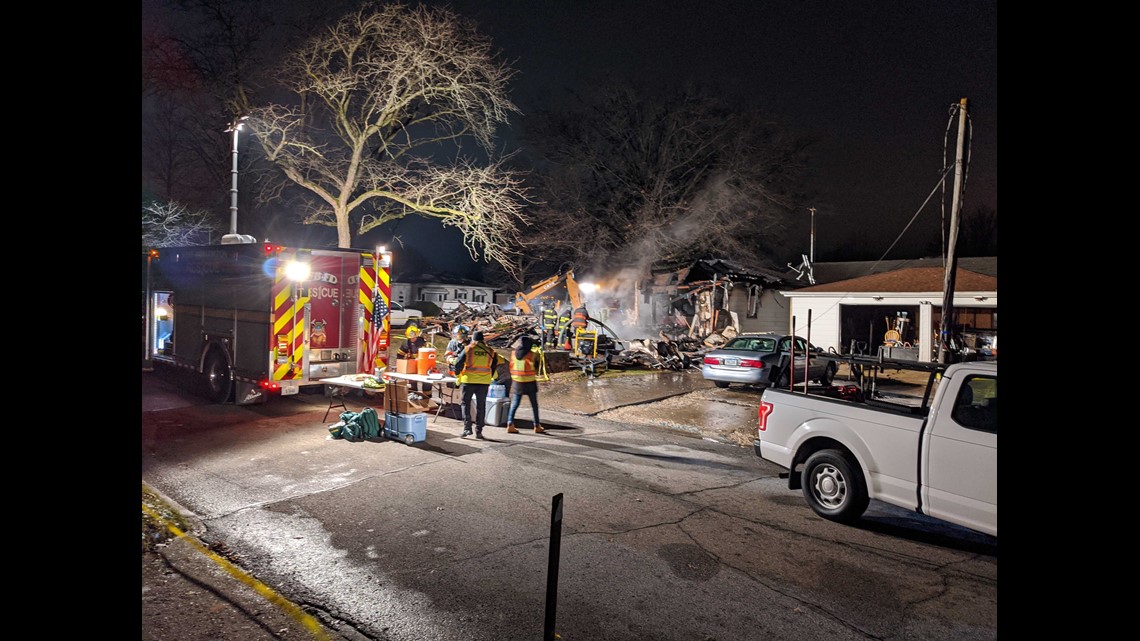 Police say he fired the shotgun inside of his house and negotiations went on for several hours.
Police confirmed that the residence was on fire and the man had still not been arrested as of 6 p.m.
Officers say the suspect shot at other houses from inside the residence multiple times.
Police locked down a several block radius, notified immediate residents and began negotiations with the suspect. The suspect fired multiple rounds at officers and eventually ignited his house on fire. West Burlington Fire and Rescue assisted by Burlington, Danville, and New London Fire Departments responded to extinguish the blaze.
There is no further threat to the area and no first responders were injured during the incident.
West Burlington Elementary and High School students were not allowed to walk home and had to be picked up.
In consultation with local law enforcement, due to an ongoing community situation students will not be allowed to walk home this afternoon. This is solely a precautionary measure. Students will not be released early without a parent/guardian picking them up.
The fire chief confirmed the man is dead but police have not yet released the cause of death. The fire chief says they chose to let the house burn because of the active shooter situation.
Mayor Hans Trousil expressed condolences to the family of the individual who died in this incident in a statement on Tuesday, Jan. 14.
"I am thankful that the outcome did not cause any injuries to any Public Safety Personal that responded to the scene," Trousil said in the statement.