CEDAR RAPIDS, Iowa — Three men have been sentenced to federal prison following three separate opioid-related deaths in eastern Iowa.
According to a statement from the Department of Justice, the sentencing all happened within the past week. However, the incidents took place within the last three years.
Richard Leroy Parker, 47, of Dubuque, was sentenced to life in prison on Oct. 17. Evidence showed he gave heroine to a woman at a Dubuque residence. She used the drug and stopped breathing shortly after. She was pronounced dead after responders failed to resuscitate her. The jury found Parker guilty of distributing heroin near a playground or school resulting in death.
Jervonie Murphy, 26, of Dubuque, was sentenced to 33 months on Oct. 11. Murphy admitted to selling at least 80 grams of heroin over the past three years. On July 18, 2016,  Murphy sold heroin to a woman who shared it with another woman. That woman used the shared drug and was pronounced dead on July 20. Murphy pleaded guilty to distributing heroin near a playground or school.
Jay Rickert, 28, of Grand Rapids, Michigan, was sentenced to 18 months on Oct. 11. According to court documents, Rickert admitted to ordering DMT, an illegal drug, from a supplier on the dark web. He had the drugs shipped to a woman in Dubuque. The supplier actually sent her Fentanyl, a powerful opioid. She died from a Fentanyl overdose. Rickert pleaded guilty to distributing a controlled substance.
"Opioid abuse remains at an all-time high and these dangerous drugs wreak havoc on lives and communities," said United States Attorney Pete Deegan.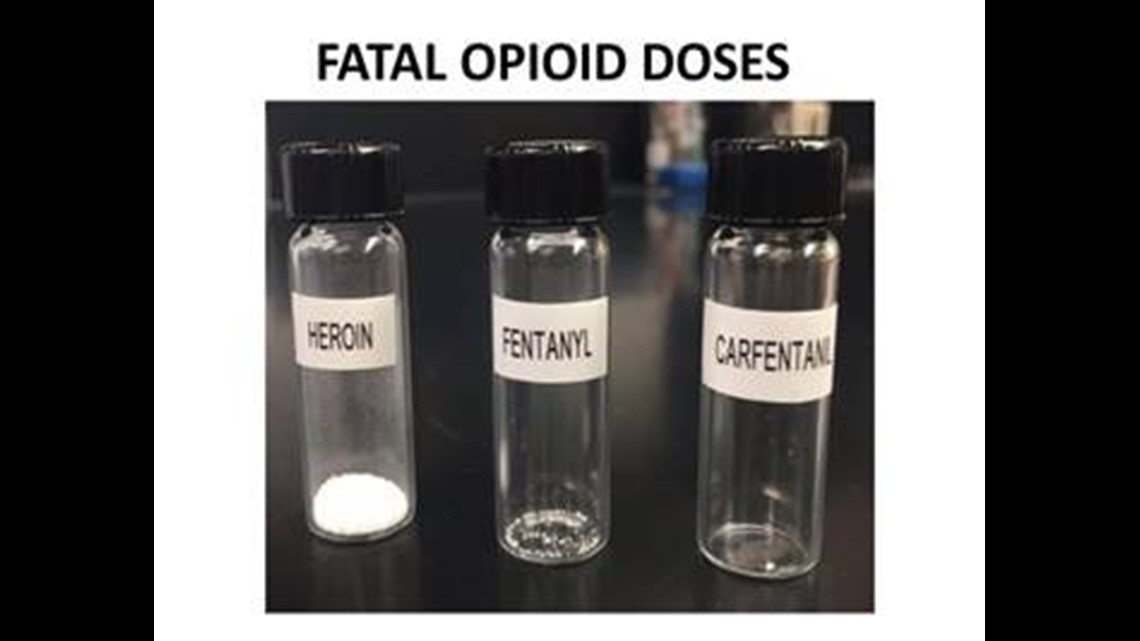 The statement includes a picture of fatal doses of three common opioids; heroin,
Fentanyl and Carfentanil. According to the United States Drug Enforcement Administration, Fentanyl is 50 times more potent than heroin. Carfentanil is 100 times more potent than Fentanyl.
All three men are held in the United States Marshal's custody until transportation to federal prison in Cedar Rapids, according to the statement.