LAS VEGAS, Nevada-- Last month, when 58 people were shot and killed in Las Vegas, a carpenter from Illinois felt so moved that he made 58 wooden crosses to memorialize the victims.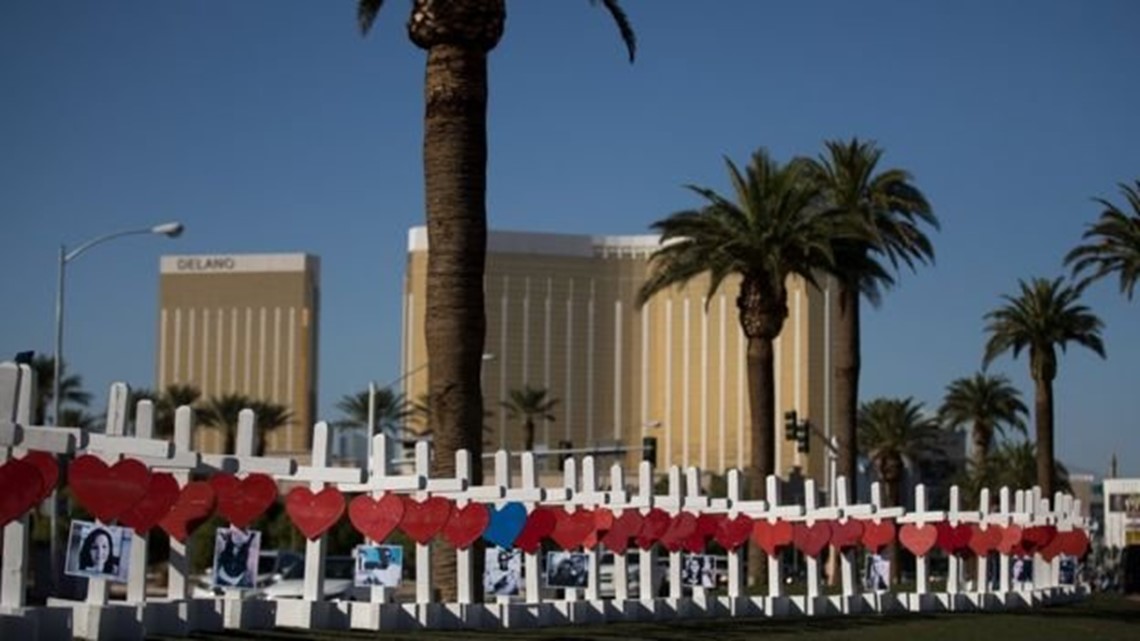 Today, the Clark County commissioner declared November 12th "Greg Zanis Day" in Las Vegas.
Zanis wiped away tears as he was thanked for his compassion and generosity.
Since 1995, he's built more than 22,000 crosses. They first were made to memorialize murder victims across the country. More and more, they are for victims of mass shootings.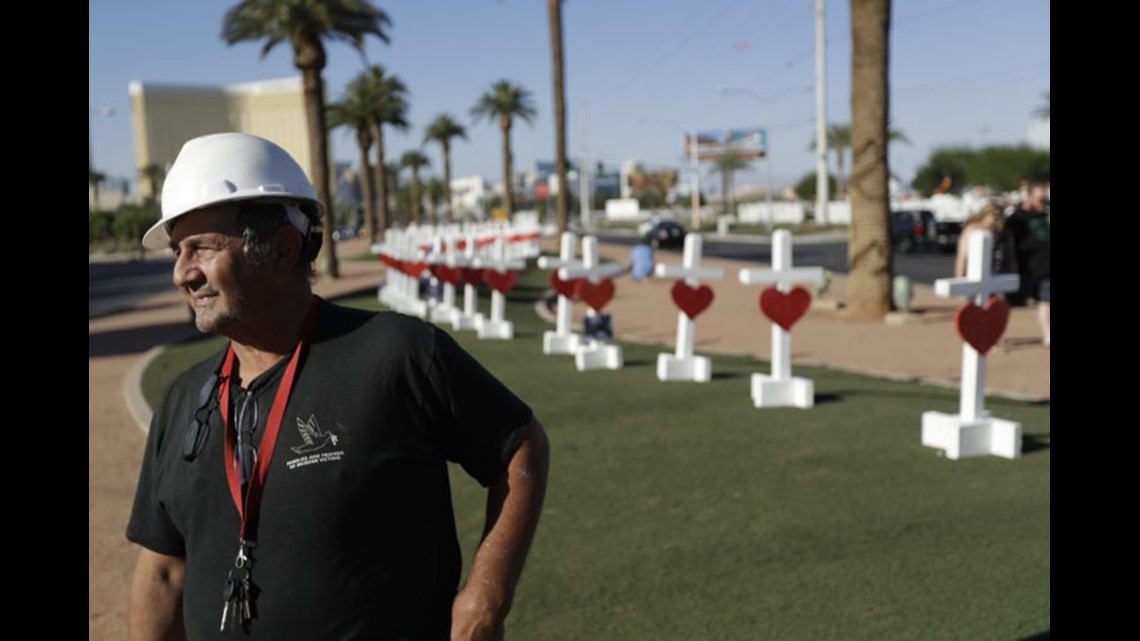 Zanis delivered the 58 crosses to Vegas just days after the October 1st massacre. They've stood in the shadow of the iconic "Welcome to Fabulous Las Vegas" sign ever since and have been visited by thousands.
"This has been a place of mourning and healing," Clark County commissioner Steve Sisolak explains. "I don't think Greg has fully appreciated how these crosses have brought us together."
"Words can never comfort people for those who lost a family member or friend," Rep. Dina Titus (D-Nevada) says. "That's why having these crosses is so important because you don't need words. You can go there and reflect and pray silently."