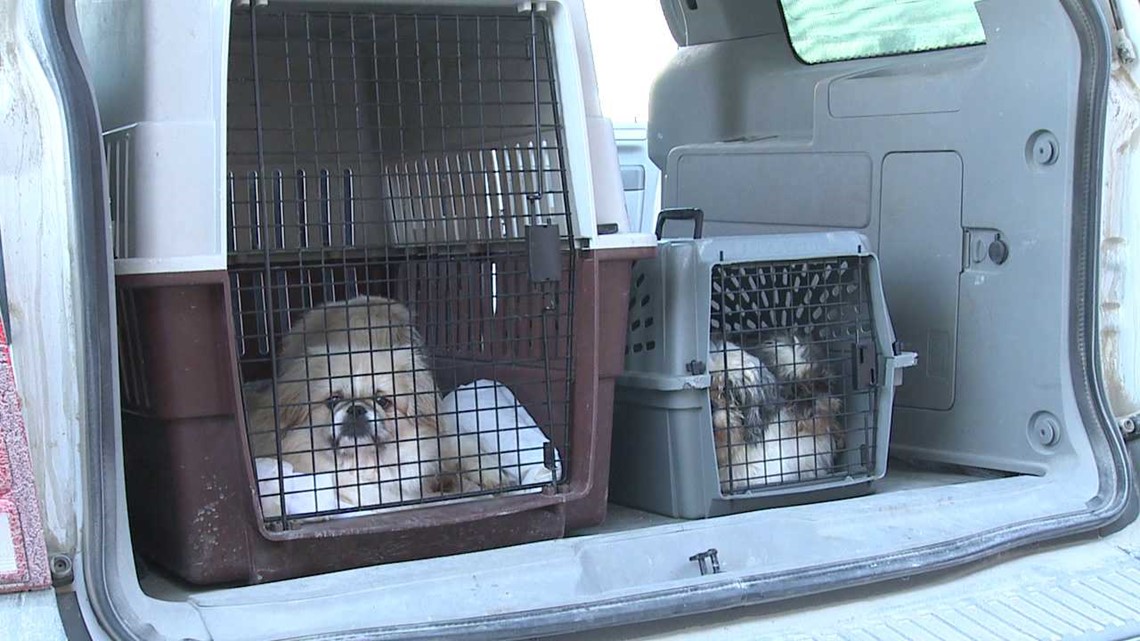 After more than 40 dogs were rescued from his New Boston home, a former puppy mill owner has been convicted of four counts of animal cruelty.
An animal control officer reportedly saw several dogs in bad physical condition in a garage at a home in New Boston, Illinois.   One animal control officer said their condition was so bad, some of the animals could barely be identified as dogs. 
Ricky Leroy Bonjour, 49, was forced to surrender the animals to Mercer County Animal Control when he was arrested January 11, 2012. 
Bonjour was charged with two counts of cruel treatment of an animal and two counts of inhumane care for animals.  All of the charges are misdemeanors.
Court documents say Bonjour kept dogs "in a confined area where urine and feces were left uncleaned for long enough periods of time to cause injury" such as urine burns and sores on the animals. 
Prosecutors also said Bonjour "knowingly refused to provide veterinary care when needed to prevent suffering" for the animals.
Mercer County State's Attorney Gregory McHugh said Bonjour was convicted of all four charges after about a half-day-long bench trial Thursday, December 6, 2012.
Bonjour was ordered to pay more than $4,000 in veterinary bills for the surrendered animals.  The judge also prohibited Bonjour from breeding animals.  He was sentenced to 30 days in jail but that was stayed as long as he complies with the conditions of his sentence.   He'll serve 24 months of unsupervised conditional discharge.