CHAMPAIGN, Illinois-- The FBI is offering a reward up to $10,000 to help find a missing University of Illinois student.
Yingying Zhang's father and aunt flew in from China Saturday and are now meeting with investigators in Champaign. Zhang went missing from campus last Friday. A surveillance camera spotted her getting into a car with an unknown person. She was on her way to sign an apartment lease, and that's the last time she was seen.
Her father says he talked to her just two days before she disappeared.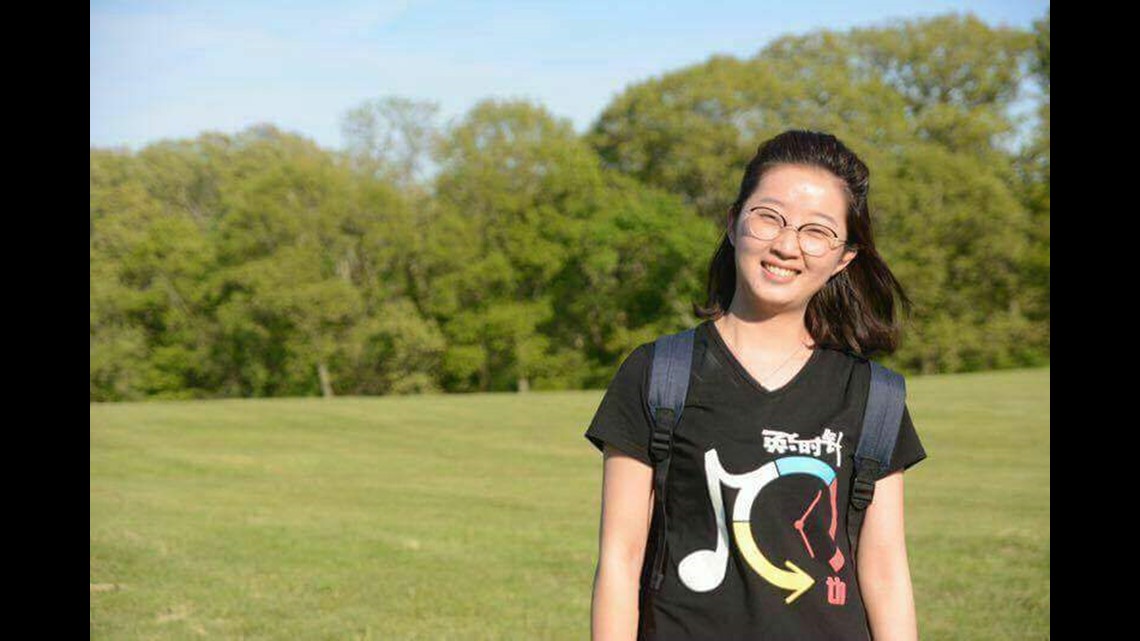 Original report, from Friday, June 16, 2017:
A University of Illinois student has been missing from campus for one week. And now, the FBI is joining in the search, escalating their level of concern by changing the case from "missing person" to "kidnapping."
U of I student Yingying Zhang was last seen June 9th. She went missing at 2 p.m. after getting into a car seen in campus surveillance video. Zhang was on her way to sign a lease at an apartment when she texted the apartment manager that she was going to be late... and never showed up.
Now, the FBI is zeroing in on the black Saturn Astra caught in surveillance video. They can't make out the license plate number, but say it was only made for a couple of years.
Meantime, community members are pulling together to try and help find Zhang.
Volunteer organizer Chuck Guo has been busy handing up fliers in nearby towns. He says, "I think it's a horrible thing that it happened in a college town, that people and parents and children in the university are expecting our children to be safe, and events like that really hurt peoples feelings regarding our university."
The FBI has installed several digital billboards in the Midwest.
When she went missing, Zhang was wearing a charcoal-gray hat with a white logo on the front, a white-and-pink flannel long-sleeve shirt, jeans, and was carrying a navy backpack. She has shoulder-length brown hair and wears glasses.