DAVENPORT, Iowa — Henry Dinkins has sent a three-page letter to Judge Latham today ahead of his scheduled verdict hearing on Friday. The defendant is accusing the state of violating multiple Iowa Court Rules, according to the document.
The beginning of the hand-written letter reads word-for-word:
"I am writing you with urgency [sic] attention that the state has used deception and sabotaged this whole case to fit their opinion of a theory, which I have proof if giving [sic] the opportunity to show you their lack of honesty to the courts and the public."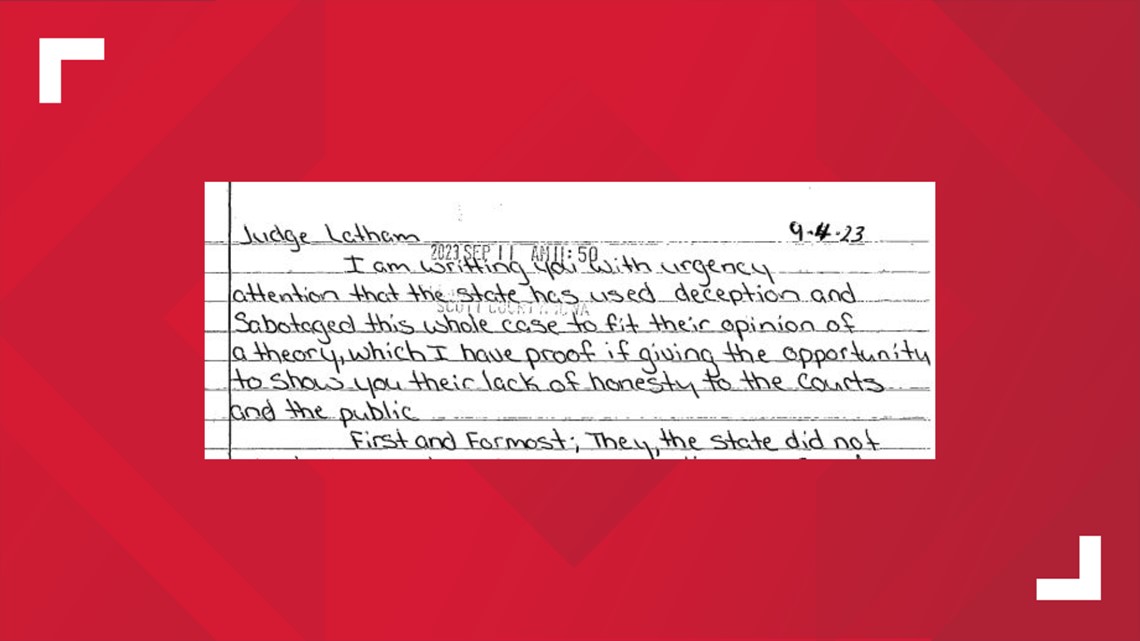 Throughout the letter, Dinkins alleges the state made numerous violations, such as claiming the state withheld evidence from his attorneys. Dinkins alleges in one part that the state "didn't provide at least 50 percent of those exhibits (evidence) until the day of trial and there are still others the state haven't provided to us, the defendant."
Dinkins also asks the judge in the letter to give him the opportunity to prove these violations on record. He says he would like the opportunity to show the public the violations the state has made, according to the letter.
Read the letter in its entirety
Watch more news, weather and sports on News 8's YouTube channel