DAVENPORT, Iowa — Vander Veer Botanical Park was filled with peaceful protesters on Thursday, June 4.
Starting at 5 p.m., protesters were invited to come down to the park to speak out on racism in the community.
Organizers stressed that the event would be peaceful and anyone in attendance must wear a mask and maintain social distancing.
Hundreds of people gathered at the protest's start time to support the Black Lives Matter movement and demand action against police brutality.
At about 6 p.m., officials including police officers, the Davenport police chief, and Mayor Mike Matson knelt alongside protesters.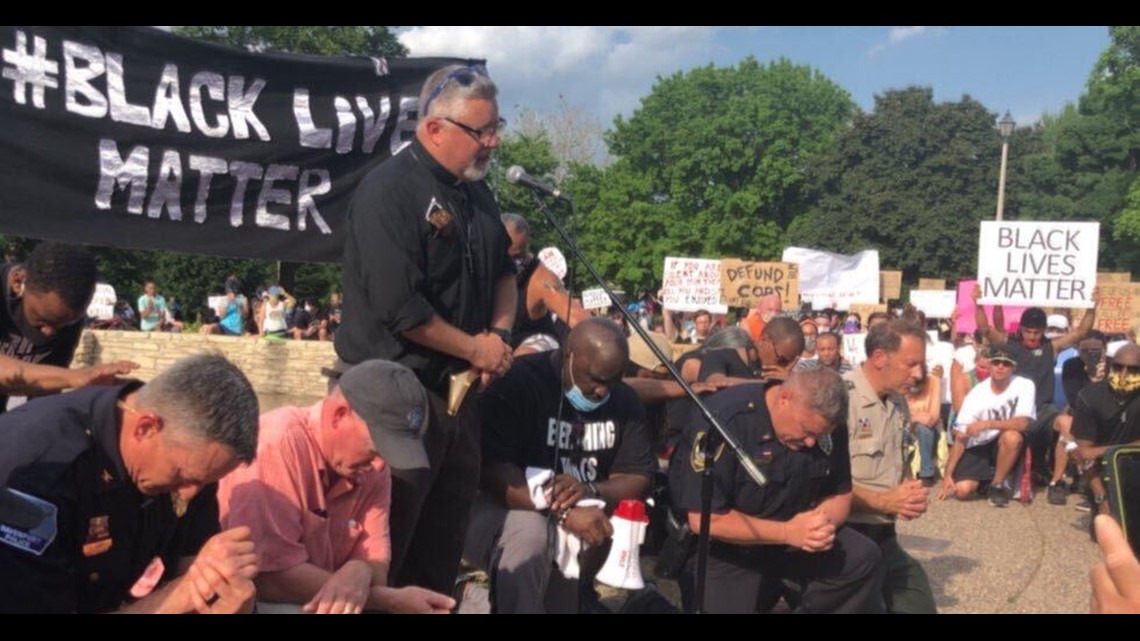 Protesters, marched, held signs, laid down with their hands behind their back, and shouted slogans associated with the death of George Floyd and the great Black Lives Matter movement.
A group of protesters continued to stay organized after many others had left. The group stayed in the park until around 8 p.m. when the remnants of the original protest disbanded.