BURLINGTON, Iowa — The City of Burlington is more than $1.1 million short of the funds it needs to renovate Dankwardt Park, and now it's calling on the community to help pay for the much-needed upgrades.
The project has been in the works for two years and was supposed to wrap up over last summer. The 72-acre park with walking trails, disc golf courses and a playground is deteriorating, according to Burlington Parks and Rec Director Eric Tysland.
Over the years, the department has had to remove pieces of playground equipment like swings, seesaws and spinners from the almost 40-year-old playground. And that's not all — some playground equipment like metal slides can get as hot as 189° Fahrenheit in the summer, according to the National Program for Playground Safety.
A trip to the hospital could be the end result of a child going down equipment like that.
"At some point, we're going to get to a point where it needs to be completely replaced," Tysland told News 8's Collin Riviello.
After listening to the community's needs and wants, Tysland and his team came up with a more inclusive and fully ADA-compliant design for the playground.
However, it comes with a hefty price tag of $1.9 million.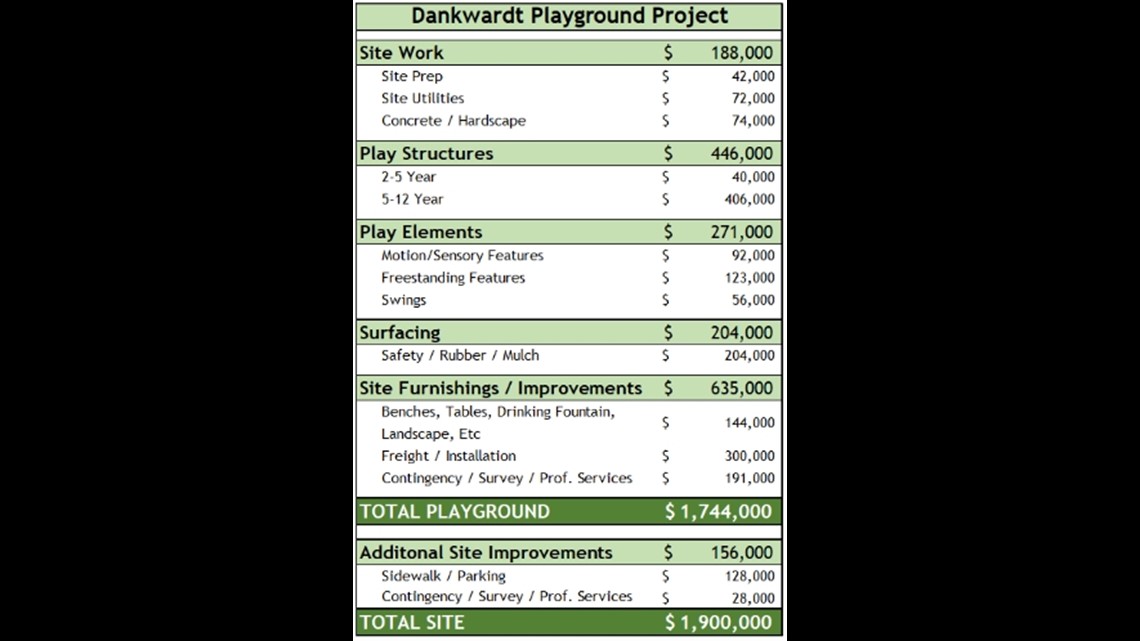 "That's kind of the reality of what a playground of this size and scope takes," Tysland said.
The City has been able to raise $760,000 for the project, and it's expected to be completed by the summer of 2023. However, it still needs more funding.
"Donations are a big part of it," Tysland said. "Whether it's $10, or $10,000, whether it's an individual business, a family, we need that support to make this project a reality and complete the entire project."
You can donate to the project through its GoFundMe page or by writing a check to "City of Burlington" with "Dankwardt Park Improvement Project" in the memo line.
More From News 8
Watch more news, weather and sports on News 8's YouTube channel