The night of April 7 marked severe weather including thunderstorms and hail.
A severe thunderstorm moving at 45 mph brought half-dollar sized hail and damage to vehicles.
One unlucky person had their car window smashed in...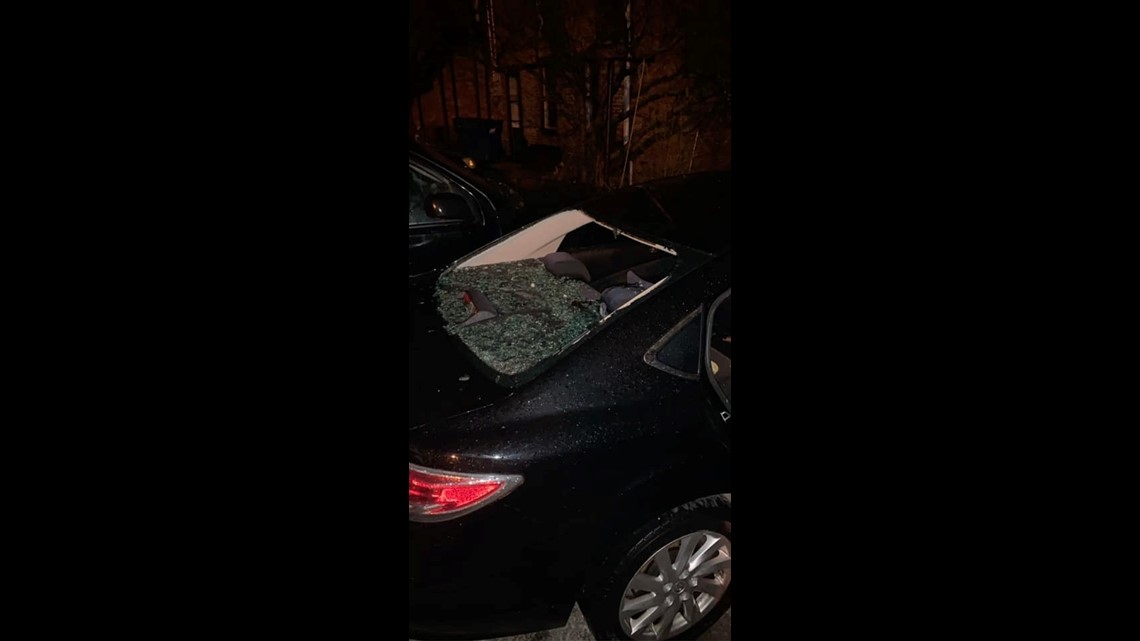 Below is video of the Arconic Eagles dealing with the storm.
According to the National Weather Service, hail hit areas all across the QC including Davenport, Muscatine, Blue Grass, Buffalo, Andalusia, Illinois City, Fairport, Montpelier, Edgington, Clark`s Ferry Recreation Area, Midway Beach, West Lake Park, New Era, Loud Thunder Forest Preserve, Pleasant Prairie, Fairport Recreation Area, Wildcat Den State Park, Shady Creek Campground, Buffalo Shores and Loud Thunder Scout Camp.
Reports in Muscatine County said some hail was measured up to 2.25 inches, and up to 2 inches in Scott County.
Here is a collection of photos taken by viewers and our own team members!
April 7 QC Severe weather in pictures