ROCK ISLAND, Ill. — NEST Cafe is the gift that keeps giving. The pay-what-you-can establishment has been serving healthy meals to those in need at monthly pop-up shops for the last two years.
But on April 14, the cafe opened its doors at a permanent location on 4th Avenue in Rock Island, where it will continue to provide affordable, nutrient-based meals to the community.
Founder and executive director Laura Mahn said she hopes the new building will help break the cycle of food insecurity and create more volunteer opportunities in the Quad Cities area.
"It feels really good to have a place to be in one spot and be able to make it our own," Mahn said, "and have a place where we know people can feel comfortable and feel like it can be their home."
NEST isn't a soup kitchen. It's a real restaurant, just with a different payment system. Nutritious food is served buffet-style, and its menu will change daily to highlight seasonal foods and produce from local vendors.
"When people are food insecure ... they're going to try to make their money stretch as far as they can ... getting food that's high in calories and high in sugar and really highly processed," Mahn said. "We just ... want to be a place where we can help break that cycle."
Guests are encouraged to pay a suggested donation for either a half plate or full plate, but any amount is welcome.
"You can donate less, you can donate more, it's whatever your finances allow you to donate," Mahn said. "We also recognize that everyone has something of value to give. So if you don't have money, we would love for you to be part of NEST Cafe in other ways."
Those who can't pay for the meal are instead asked to donate time volunteering at the restaurant.
And opening up in Rock Island - what Mahn calls the "untouched gem" of the Quad Cities - was an intentional choice.
"We're the most diverse city in the Quad Cities. We also have the highest rate of food insecure people," she noted. "But we think Rock Island has a lot to share and we want people to get to know to each other and see all that Rock Island folks have to offer. But of course, we want people from all of the Quad Cities to come."
The opening-day menu featured a candied walnut and red grape salad with citrus dressing, a mashed potato bowl with veggies and grilled chicken and homemade rice crispy treat for dessert.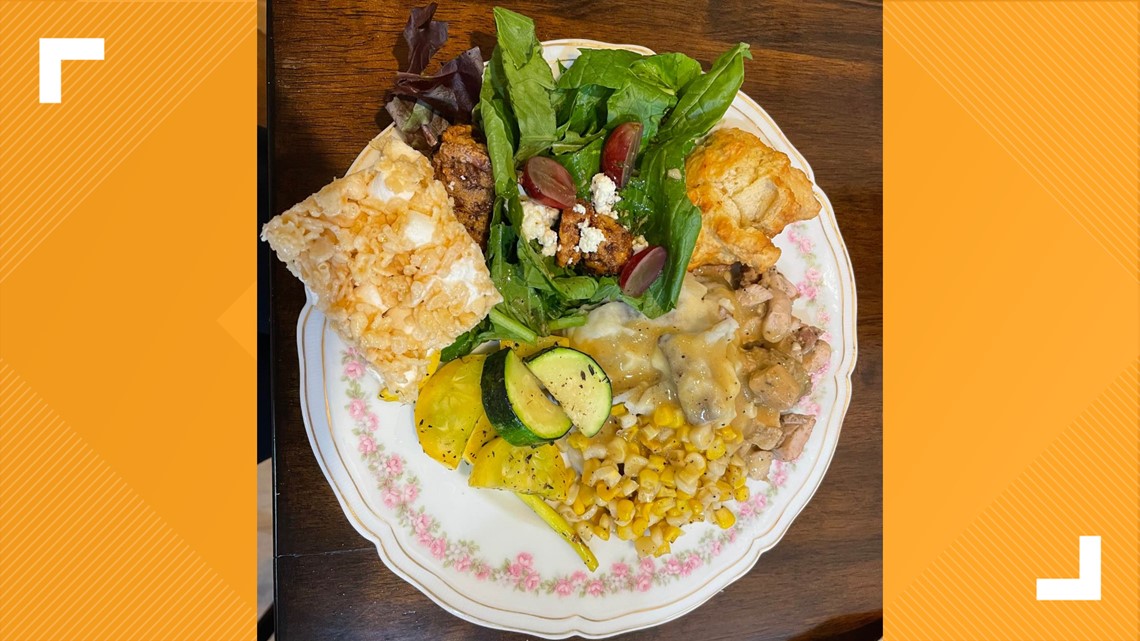 After two years of pop-up locations and "setback after setback after setback" Mahn said finally opening up the doors to a permanent location was incredibly emotional.
"There were definitely moments when we thought 'is this really going to happen?' But the community has really rallied behind us," she said.
Now, Mahn hopes her restaurant can become a nest people of all backgrounds can flock to and find a home in, just like its namesake.
"(Nests) are just made up of a lot of seemingly insignificant things that come together and make a home for living beings. And that's what we're hoping to do."
The cafe, located at 1524 4th Avenue, will serve lunch Sundays through Thursdays and dinner on Monday nights.
Learn more about NEST Cafe's mission on News 8's YouTube channel