ROCK ISLAND, Ill — Rock Island Parks and Recreation officials heard the desire from the public to host a fall festival closer to home, and this year they're ready to debut the Revive Rock Island - Fall Market Fest.
"We've been excited to see the interest from so many amazing vendors that have signed up to come. This will be a great day in the park shopping for all of your favorite fall findings," said Dan Gleason, the special events and fundraising manager.
Admission to this event is free to the public, with their doors opening at 11 a.m. on Sunday, Sept. 17, and features over 20 vendors -- including handmade jewelry, soaps, and accessories. Food will also be offered for sale by the Parks Department, with drinks provided by Cool Beanz and Bent River Brewing.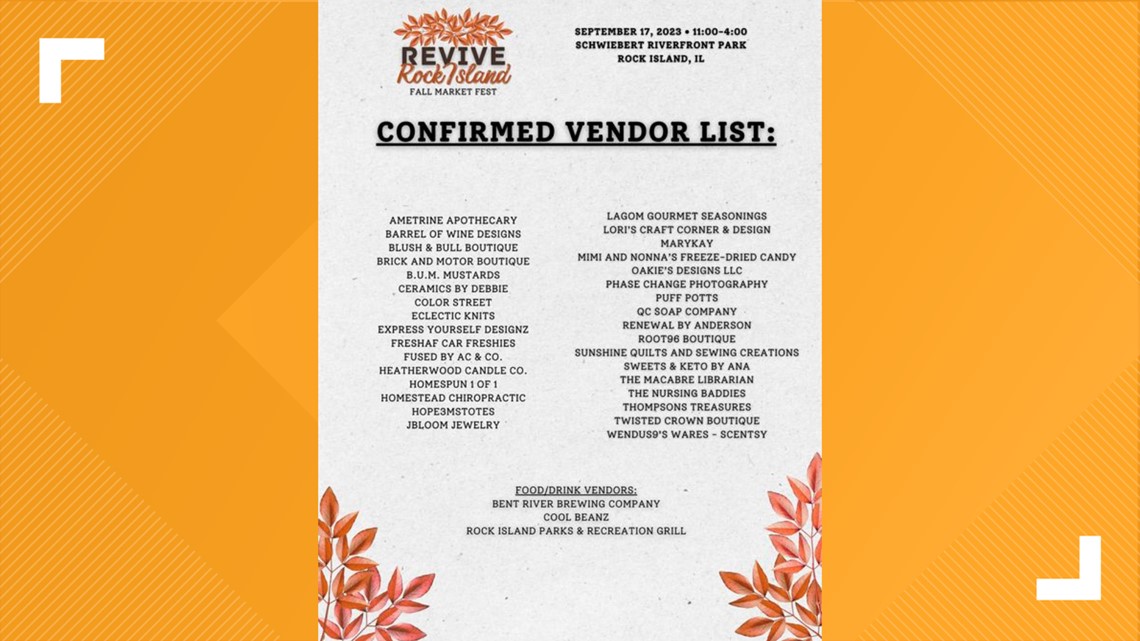 Watch more news, weather and sports on News 8's YouTube channel