Valentine's Day is COMING UP and we have some fast, fun, and festive decorations you can make for your home or classroom.
During NAILED IT OR FAILED IT on Good Morning Quad Cities and WQAD News 8 at 11am on Friday, February 8th, we made two kinds of paper heart garland in two different ways. The first makes a nice long strand of paper hearts (click video above) and the second incorporates several paper hearts into one beautiful paper piece of art (click video below)! I also made some nice hats for the guys out of paper plates. Click the video above to see what Jon and Eric thought of my creations!
Eric was in charge of our COCKTAIL OF THE WEEK this week... and he was inspired by something really, really weird:
"Because we need Portillos in our life," he texted me. "And the reality is, this could end up looking like the frozen stuff hanging off our cars."
Whether that's true or not, this was delicious!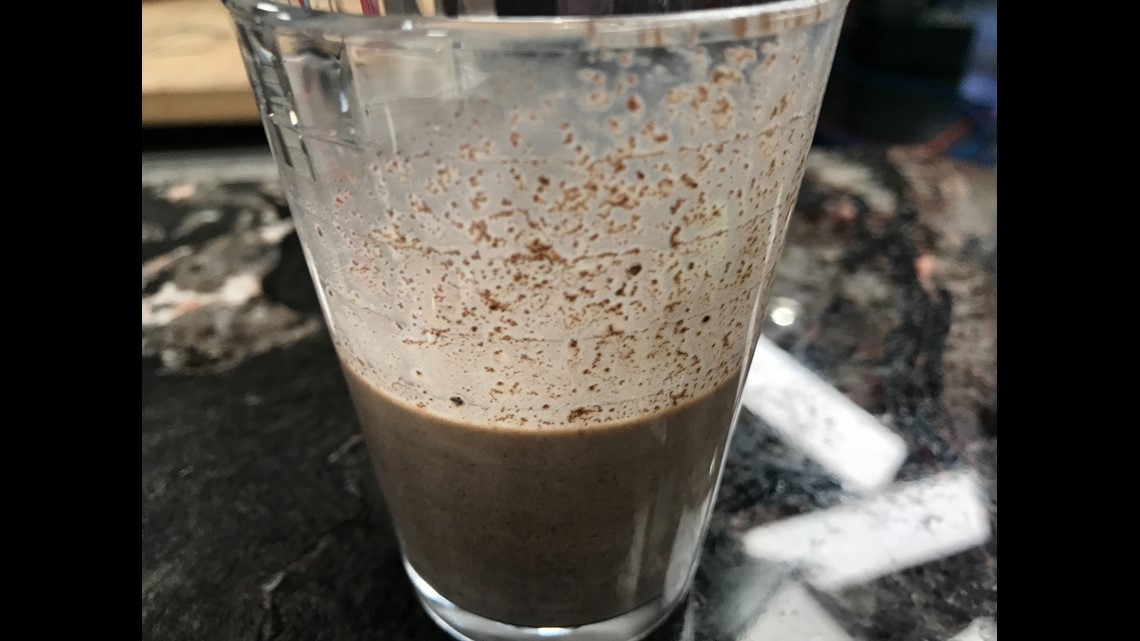 Chocolate Cake
Chocolate Ice Cream
Kahlua
Milk
Whipped Cream (for topping)
Directions: In a blender, combine a heaping scoop of your favorite chocolate-based ice cream. We used "Mississippi Mud" from Whitey's because that's how we roll around here. Next, put a few ordinary slices of chocolate cake in. Follow that up with a few splashes (to taste) of Kahlua or any other coffee liqueur. You'll probably notice that it's too hard to blend at this point so add some milk until the shake becomes frothy. Top with whipped cream and enjoy!