News 8's Shelby Kluver and Hy-Vee Registered Dietician Nina Struss show you a healthy twist on the classic egg salad. So whether your eggs are coming straight from the store or are leftover and dyed from Easter, it's the perfect way to set yourself up for success on those busy weeknights.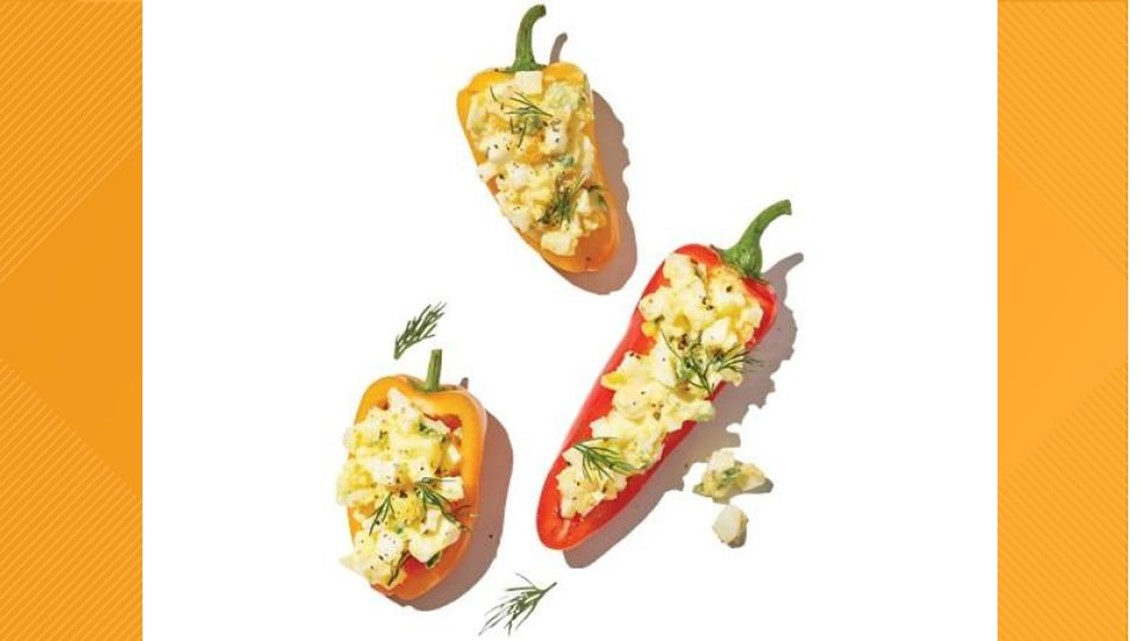 All you need:
6 Hy-Vee Short Cuts hard-boiled eggs (Or use leftover dyed eggs from Easter!)
¼ cup plain Fairlife Greek yogurt
2 tbsp. green onion, finely chopped
1 tsp. Hy-Vee yellow mustard
¼ tsp. Hy-Vee salt
5 mini bell peppers, halved and seeded, if desired
All you do:
Finely chop 6 hard-boiled eggs, reserving 2 yolks. Mash reserved yolks in a medium bowl. Stir in Greek yogurt, green onion, yellow mustard, and salt. Gently stir remaining hard-boiled eggs into yogurt mixture.
If desired, fill mini bell pepper halves with egg salad. Season, to taste, with white or black pepper. Garnish with fresh dill, if desired.
Check out more Meal Prep Monday recipes and hacks on News 8's YouTube channel