News 8's Shelby Kluver and Hy-Vee Registered Dietician Nina Struss show you a sweet treat with a high source of Vitamin C for you to enjoy by the pool all summer long.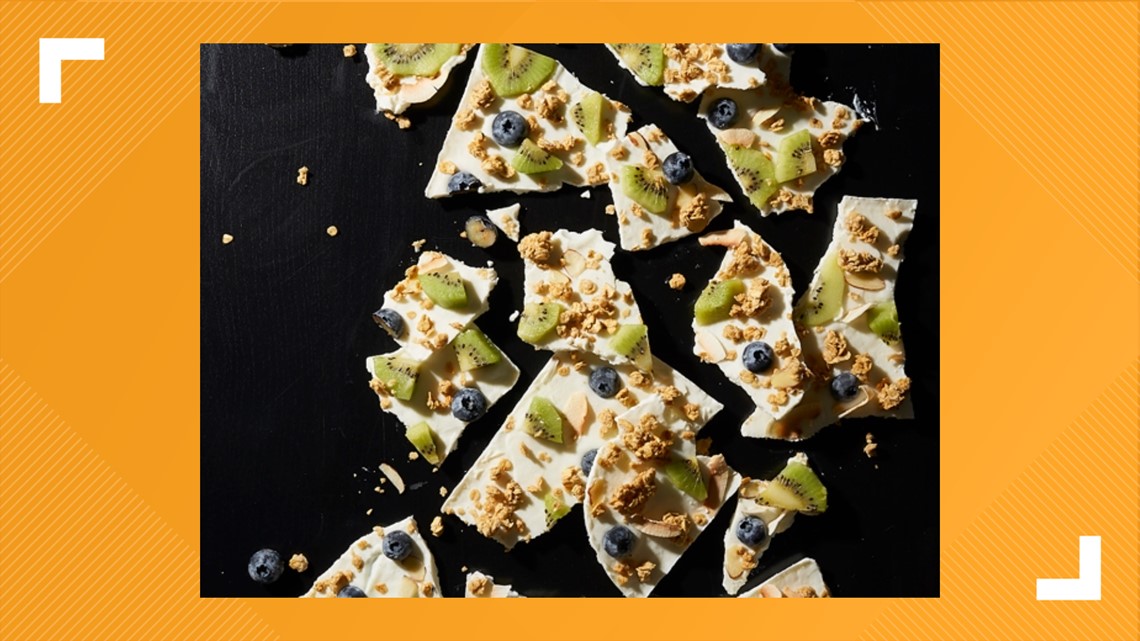 All you need:
1 (32-oz.) vanilla Fairlife Greek yogurt.
¼ cup Hy-Vee honey.
½ cup Catalina Crunch cereal (crushed up) – any flavor!
½ cup fresh blueberries.
3 fresh kiwis, peeled and sliced.
¼ cup Hy-Vee unsweetened coconut flakes, toasted.
All you do:
Line a large baking sheet with parchment paper; spray with nonstick cooking spray and set aside.
In a medium bowl, combine yogurt and honey. Spread the mixture on the prepared baking sheet.
Sprinkle yogurt with granola, blueberries, kiwis, and toasted coconut. Freeze for about 1 hour or until completely frozen. Divide mixture among 4 serving plates. Top each with 1/4 cup halved cherry tomatoes, 1/4 cup sliced red onion, 1/2 avocado, and remaining roasted garbanzo beans.
Remove the bark from the freezer and break it into pieces. Serve immediately or freeze leftover bark in the freezer in an airtight container for up to 3 weeks.
Check out more Meal Prep Monday recipes and hacks on News 8's YouTube channel