News 8's Shelby Kluver and Hy-Vee Registered Dietician Nina Struss show you how to whip up some delicious Green Goddess Dressing!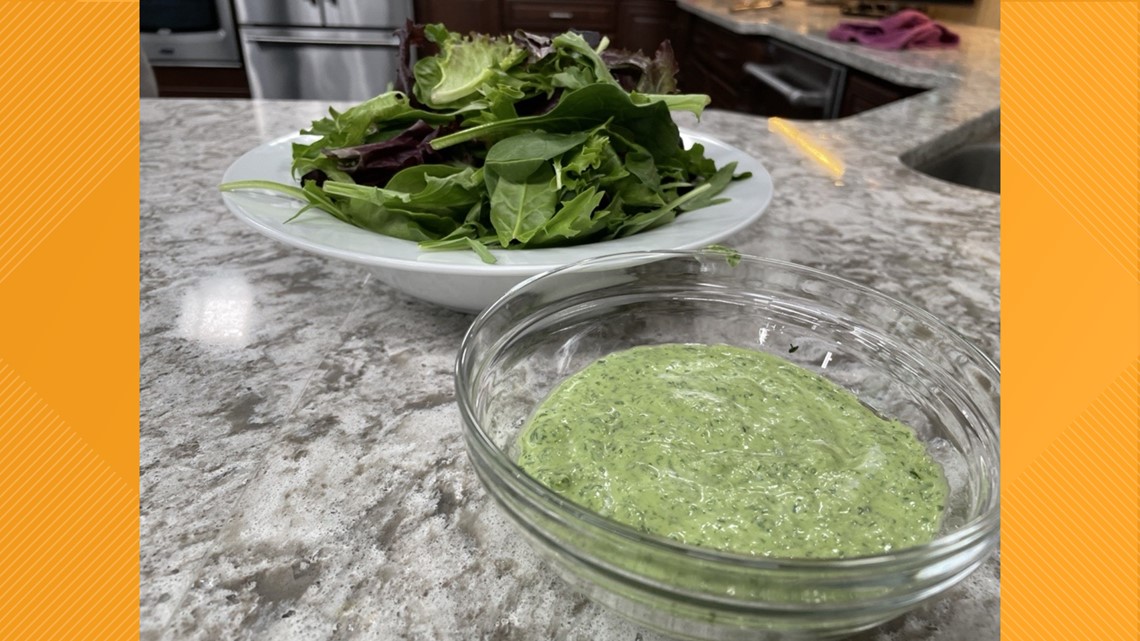 All you need:
1 cup loosely packed fresh basil
½ cup loosely packed fresh Italian parsley
½ cup Hy-Vee plain low-fat Greek yogurt
2 tbsp. sliced green onion
2 tbsp. Hy-Vee Select EVOO
2 tsp. lemon juice
2 cloves garlic, sliced
¼ tsp, kosher salt
1/8 tsp. Hy-Vee black pepper
All you do:
Place basil, parsley, yogurt, green onion, olive oil, lemon juice, garlic, salt and pepper in a food processor or blender. Cover and process until smooth. Cover and refrigerate for up to 1 week. Serve with Hy-Vee smoked salmon or chopped (flavored) tuna on a large salad for an easy lunch for the week.
Check out more Meal Prep Monday recipes and hacks on News 8's YouTube channel