MOLINE, Ill. — It's Monday, and we all know how hard it can be to find the motivation to prep for the rest of the week!
This week, we're hoping this garlic and herb spaghetti squash will be the perfect, and easy, meal for you and your family. Here's how Hy-Vee Registered Dietitian Nina Struss suggests you make it!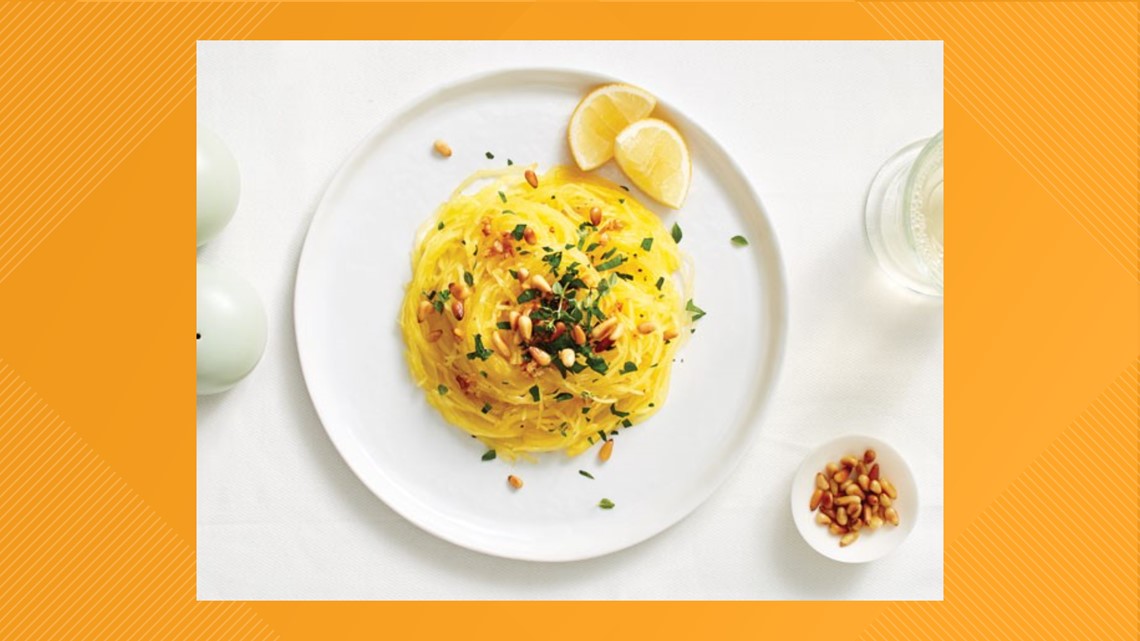 All you need:
1 medium spaghetti squash, 2-1/2 to 3 pounds.

2 tbsp. Hy-Vee unsalted butter.

2 tbsp. Hy-Vee Select olive oil.

2 clove(s) garlic, minced.

2 tbsp. fresh thyme, chopped.

2 tbsp. fresh Italian parsley, chopped.

1 tbsp. fresh lemon juice.

¼ cup pine nuts, toasted.
All you do:
Preheat oven to 350 degrees.
Halve squash lengthwise; remove and discard seeds. Place squash halves, cut sides down, in a large baking dish. Using a fork, prick the skin all over. Bake, uncovered, for 30 to 40 minutes or until tender. Using a fork, remove the squash pulp from shell by scraping. Cover and keep warm.

In a large skillet, heat butter and oil over medium heat until butter is melted. Cook garlic in butter mixture until tender. Stir thyme, parsley and lemon juice. Add shredded squash and toasted pine nuts, tossing mixture well until heated through. Serve immediately.
More recipes to make your meal prep easier
And watch more recipes on News 8's YouTube channel