News 8's Shelby Kluver and Hy-Vee Registered Dietician Nina Struss show you a sweet treat that's not only healthy and delicious, it's also a breeze to make! You'll only need four ingredients for this one: fresh watermelon, Zevia watermelon, coconut milk and lime juice.
Enjoy these with the kids after school, or even as a post-dinner dessert.
And like most of Nina's recipes, this one is customizable! Switch out the watermelon for another fruit of your choice, such as strawberries, or add some alcohol for some adult popsicles. The possibilities are endless!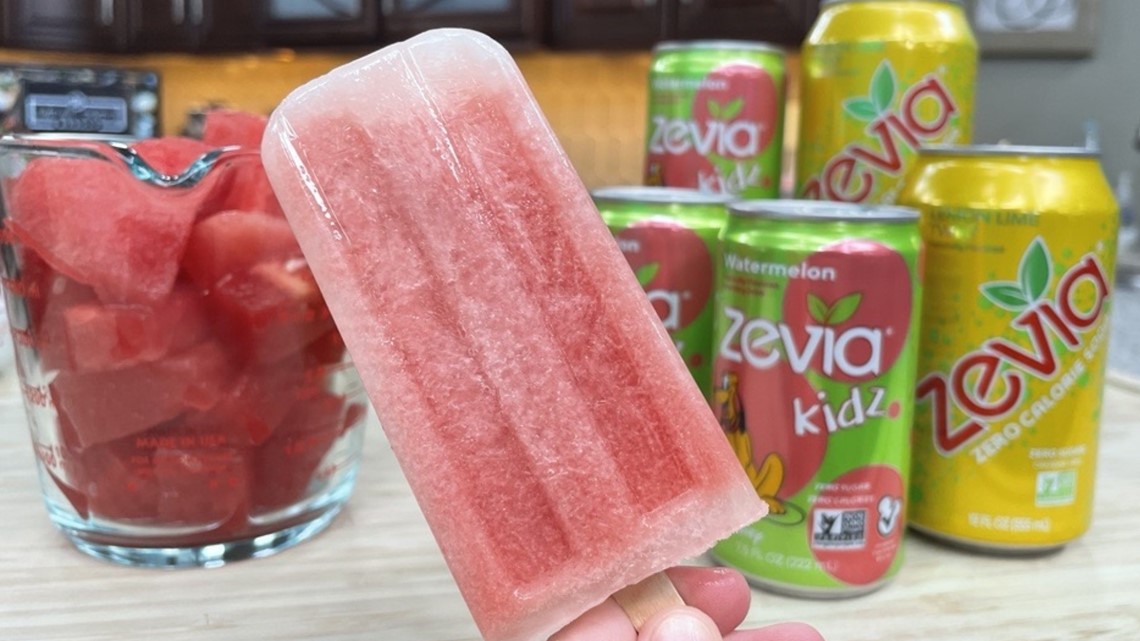 All you need:
2 cups cubed watermelon (seedless)
1/2 cup Zevia Kidz Watermelon
1/2 cup coconut milk (divided)
splash of lime juice
All you do:
In a blender, combine cubed watermelon and lime juice. Pulse until combined, and watermelon is liquified.
Add in the Zevia Kidz Watermelon and stir to combine.
Next, divide the watermelon mixture evenly between two cups. Pour some coconut milk into one of the cups, reserving a bit on the side. This will cause you to have one more vibrant pink mixture and one light pink mixture, as well as the reserved coconut milk.
Fill popsicle molds, alternating with the shades of pink and adding in coconut milk as desired to achieve a marbled effect as shown.
Freeze pops in the freezer for at least 6 hours or overnight, and enjoy!
Check out more Meal Prep Monday recipes and hacks on News 8's YouTube channel