News 8's Shelby Kluver and Hy-Vee Registered Dietician Nina Struss show you the pasta salad that's perfect for cooling off on those hot summer days. Easy to prep in advance and keep in the fridge, this salad is bright, flavor-filled and brimming with fresh veggies and herbs.
And if you're going to any summer cookouts or barbeques, this pasta salad will not only be great on a table, but the leftovers are just as good. Share this with friends or make ahead of time and use for lunches all week.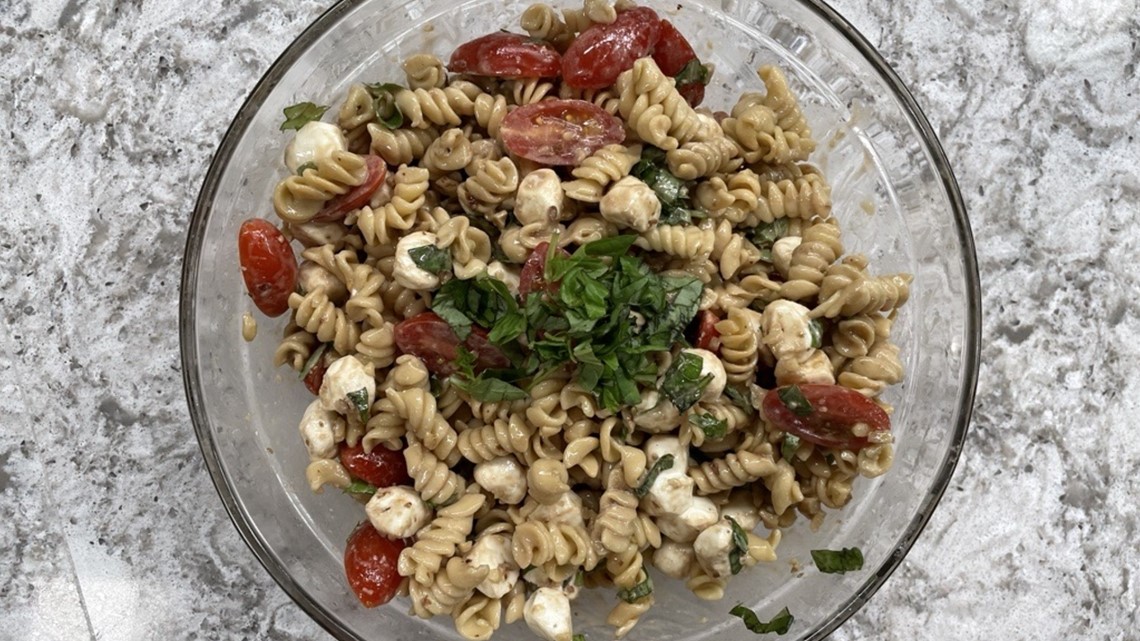 All you need:
8 oz gluten-free pasta bite-sized shapes work best.
2 tbsp Chosen Foods Avocado Oil Mayo.
¼ cup Chosen Foods Avocado Oil.
2 tbsp balsamic vinegar.
1 tsp sea salt.
½ tsp black pepper.
1 pint cherry tomatoes halved.
8 oz fresh bocconcini or ciliegini mozzarella balls drained.
¼ c. chopped fresh basil.
¼ c. toasted pine nuts.
All you do:
Cook your pasta according to the package instructions in boiling salted water. Once cooked, rinse under cold water until no longer warm.
While the pasta is cooking, mix the mayo, avocado oil, balsamic vinegar, sea salt, and black pepper in a large bowl. Add the cherry tomatoes, mozzarella balls, basil and pine nuts. Stir well.
Add the cooled pasta and toss together. Allow the pasta salad to rest for 30 minutes before serving for best results.
Check out more Meal Prep Monday recipes and hacks on News 8's YouTube channel