MOLINE, Ill. — Happy Cinco de Mayo! A taco bar is an easy crowd pleaser that's completely customizable. You can make your own seasoning per this recipe or just use a taco seasoning packet.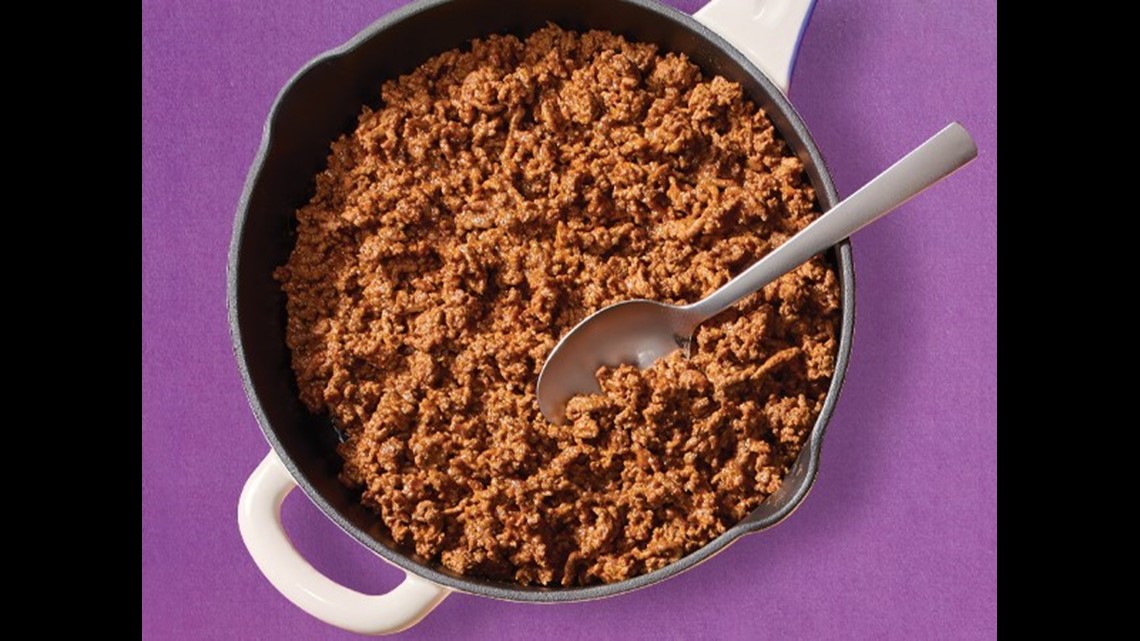 Serves: 4
Total Time: 15 minutes
2 ½ tsp That's Smart! Minced onion
2 tsp Hy-Vee chili powder
1 tsp Hy-Vee garlic powder
1 tsp Hy-Vee ground cumin
¾ tsp packed Hy-Vee light brown sugar
½ tsp Hy-Vee oregano leaves
1 lbs 85% lean ground beef
½ cup Hy-Vee medium taco sauce
½ cup Hy-Vee no-salt added beef broth
Combine minced onion, chili powder, garlic powder, cumin, brown sugar, and oregano in a small bowl; set aside.
Brown beef in a large skillet over medium to medium-high heat; drain and discard drippings.
Stir in seasoning mixture. Add taco sauce and beef broth; bring to a simmer over medium-low heat. Cook 3 minutes or until slightly thickened.
Hy-Vee flour or corn tortillas.
Good Graces gluten-free flour tortillas
Diced avocado or guacamole
Shredded lettuce or cabbage
Cheese
Diced onions, peppers, tomatoes, olives
Black beans
Sour cream or plain Greek Yogurt