Mother's Day 2020 may look different for many families amid the COVID-19 pandemic, so here are some ways you can celebrate at home.
DIY Crafts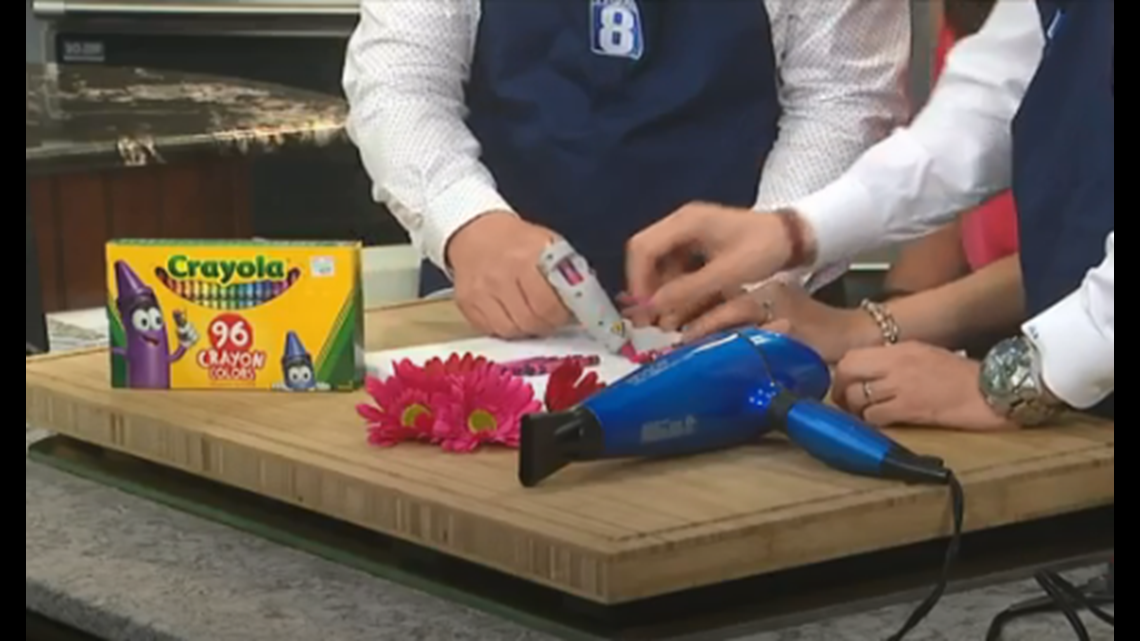 What you need: Canvas - glue gun - crayons - hair dryer - fake flowers
What you do: Hot glue an array of crayons at the bottom of your canvas vertically (choose colors that will look pretty when the colors run together) - use your hair dryer to melt the crayons, tilting the canvas to let the wax run toward the opposite edge - let dry - hot glue fake flowers in desired locations.
Why mom will love it: You can easily customize it for mom, using her favorite colors and flowers on the canvas. PLUS it can double as a chore if you clean out the crayon box and use the broken ones!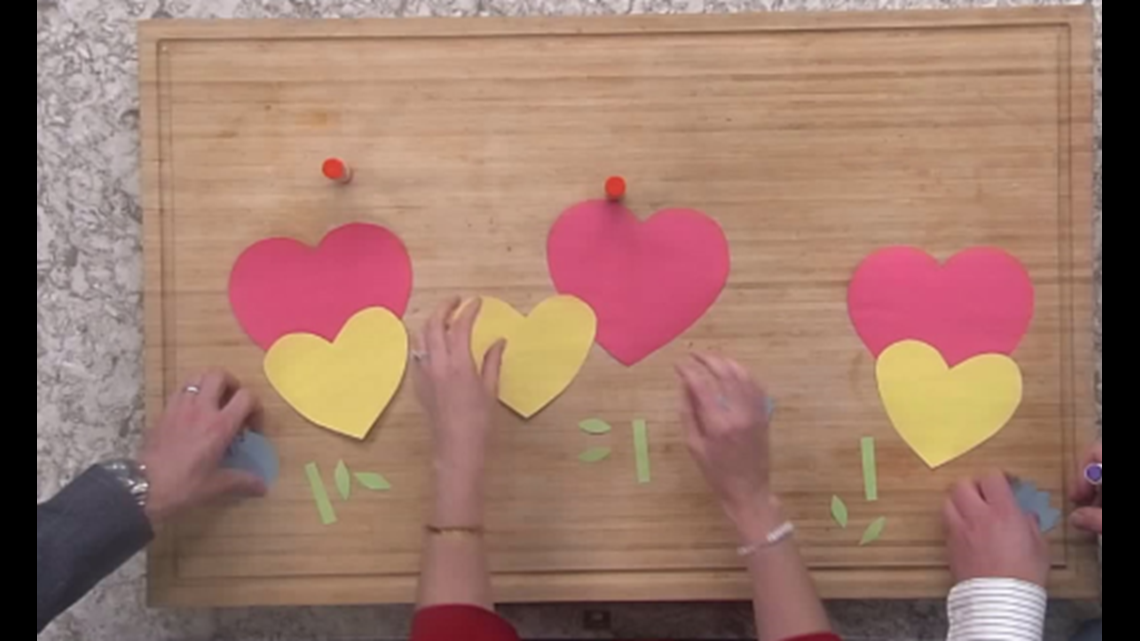 What you need: Construction paper for the heart - white paper - paper for flower - green paper or a green marker - glue - scissors - paper clip or envelope
What you do: Cut a heart out of the construction paper - cut another, smaller heart out of the white paper and glue it inside the larger heart - use the green paper to cut out a stem and two leaves - glue them to the bottom, center of the white heart (or you can draw the stem and leaves instead) - fold the heart in half symmetrically - trace and cut out six tulips out of your flower paper (or more if desired) - stack the tulips on top of each other and fold in half symmetrically - glue tulips together in a fan formation by gluing the outside halves together, one at a time - when all tulips are glued together, place glue on the remaining outside edges of the tulip fan and glue inside the card at the top of the stem - fold card shut and hold to secure tulip in place - write a message and secure it closed with a paper clip or slide it into an envelope.
Why mom will love it: With a surprise 3D burst it will give mom a unique card-opening experience, and it's easy to customize with her favorite colors. PLUS your crayon canvas gift needs a card, right?
2-ingredient cocktails
Of course no Mother's Day is complete without a cocktail in celebration.
Here are some two-ingredient drinks that will save you from an extra run to the grocery store:
Gin & Tonic - 2 oz of Gin & 4 oz of Tonic Water served over ice
Greyhound - 2 oz Gin or Vodka & 4 oz of Grapefruit Juice served over ice
Mimosa - Champaign & Orange Juice
Screwdriver - 2 oz Vodka & 4 oz Orange Juice served over ice
Wine Spritzer - 3 oz Aromatic Wine & 1 oz Club Soda
How are you planning to celebrate mom this year? Let us know!