QUAD CITIES — It's one of the biggest challenges in the music industry for performers and venues alike – getting people to come to shows.
WQAD's Studio 8 wants to make this step easier than ever before.
Right now, people interested in live, local music have to dig to find shows. Sometimes that means knowing specific websites and finding their "Events" page. Other times, it takes typing in "music near me" into Google or Facebook and combing through the vast amounts of information to find the right show.
Now, you can join the our Facebook group, "QC Music News – Studio 8," and add your event to the group calendar.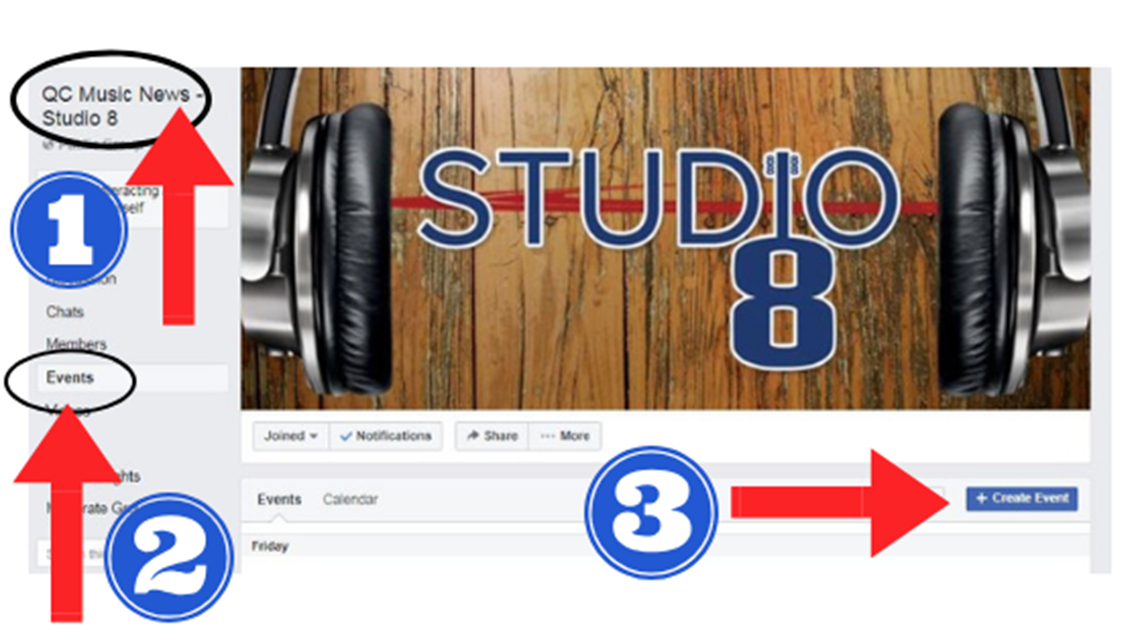 Ask to join "QC Music News – Studio 8" on Facebook.
Once accepted into the group, go to the side tab, "Events."
On the right side, hit the "+ Create Event" button.
Customize and hit "Create."
Everyone in the group will be able to view your event once it is created.