CHILLICOTHE, Iowa — A small Illinois farm town on the Illinois River is preparing for the spotlight from one of country music's biggest stars.
Three Sisters Park in Chillicothe, IL was chosen as a destination of Luke Bryan's 2021 Farm Tour, which sees the best-selling country singer putting on shows in small farming communities across the Midwest.
Three Sisters Park - Chillicothe, IL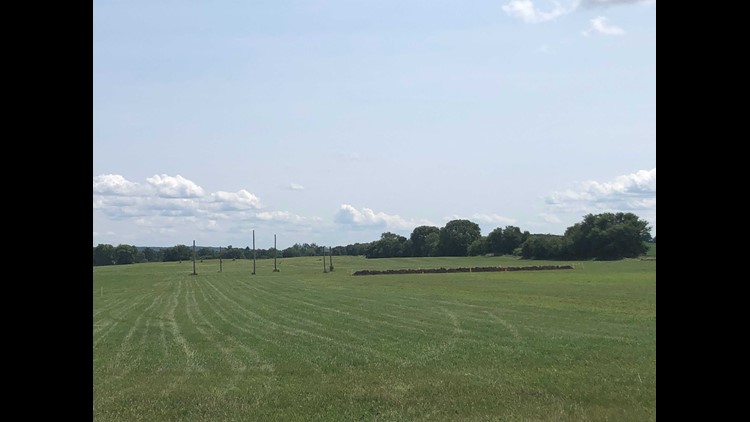 Since its inception in 2009, the Farm Tour has been one of the ways the country superstar supports and gives back to farming communities like his own hometown in rural Georgia, bringing the spotlight to rural communities and awarding college scholarships to local students.
In the program's lifetime, 60 scholarships have been given out and over 100,000 fans attend the shows each year they've been held.
2021 sees the 12th run of the Farm Tour after it was forced into hiatus in 2020 due to the COVID-19 pandemic. Bryan is playing on six farms across the Midwest from September 9 to September 18.
In a statement published on the Farm Tour section of Luke Bryan's website, he speaks to the meaning behind this year tour in particular, saying, ""I think I am more excited about this year's Farm Tour than any other year. Growing up in a farming family in rural Georgia I know how hard farming can be even on a good year, and how hard those families work- from sun-up to sundown. After the challenges we have all faced in the last year with so many people losing their jobs, struggling to put food on their tables, food supply chains jeopardized, grocery stores struggling to keep food on the shelves in some areas, it is so apparent to me, and I hope everyone, why our farmers are truly the backbone of our country. They never stopped providing for all of us. Ever. It's time to thank our farmers, once again. It's going to mean even more to me this year."
Bryan is also playing at Brown Farms in Cedar Rapids, Iowa on September 10.